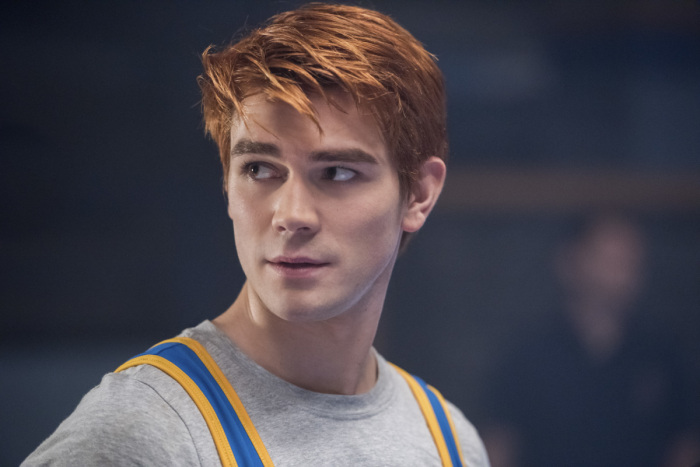 Kelly Rippa hosted this year's Riverdale comic-con and she took the opportunity to pry into KJ Apa's bond with her husband who stars as Veronica's father Hiram Lodge on the show.
Rippa asked him how he felt about Harchie; Archie and Hiram as a "super couple". To which he replied:
"I've shipped it ever since I was in the headlock sniffing his bicep," referring to that homoerotic wrestling scene.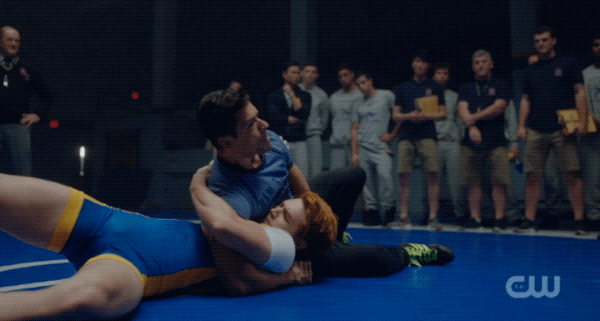 Rippa then went on to ask if she should expect any more 'weird' wrestling scenes, to a much enthused Apa. "I hope we have more wrestling. I really enjoyed that," he confessed.
And it seems even if he isn't squished into a wrestling singlet, Apa would be happy as Larry doing all his scenes shirtless.
"The most cast requests I get are from Lili, who says, 'Can I have my hair down in this scene?' " says Aguirre-Sacas, "and KJ, who says, 'Can I do this scene without a shirt on?' divulged the show writer.
To which Rippa responded by asking if he just needed someone to buy him a shirt.
"I'm just more comfortable without one on, to be honest," Apa told her. And so are we.
KJ Apa also said that he "loves" the idea of something romantic with Kevin. Though we're pretty sure he's just saying what we want to hear now.