Contact Us
Got an article you'd love to see up on the site? We're always looking for submissions – whether it be comedy-based, serious or even just an idea you'd love to see us tackle.
Feel free to leave feedback, submissions (including Press Releases for up and coming artists/shows, funny Grindr snapshots, Fagony Aunt questions) or God forbid, criticisms at: [email protected]
If you'd like to advertise with us, or receive a full media kit, please contact our marketing department: [email protected]
Alternatively, you can tweet us at: @cocktalk_blog
ABOUT C&C:
Want to know more about us? Read this interview with our editor on DatingAdvice.com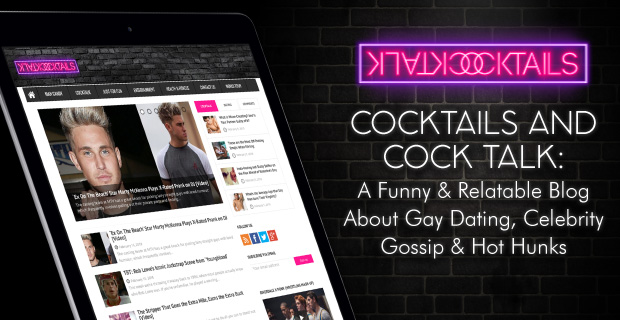 CONTENT & COPYRIGHT
We do not claim to own most images used on our site, if we've left out a credit which is due to you, or you'd like us to remove an image from our site, please email directly:
C&C CAREERS
Freelance Writers
We're on the scout for funny and engaging writers, so if that's you – we want to hear from you. We'd be looking for candidates to produce one piece a month (or thereabouts) on whatever hot topics they'd like to discuss. A degree isn't necessary if the writing does the trick!
Web Developer/Engineer 
We're looking for a go-to freelance web developer/engineer. The position will be ongoing with site updates, customizations, optimizations, and technical issues. Must have extensive knowledge of WordPress, AWS, and HTML.
Videographer 
We're looking a freelance videographer to join our team and help bring some of our projects/concepts to life. If you're a visual creative that knows how to direct, we would love to hear from you. Must have own equipment.
Heath & Fitness Models
We're looking for health and fitness models with notable social followings, to feature on our site; talking about their diet, workout regime and fitness secrets. No experience necessary. If you're a model, or an agent that would be interested, please send a social media link to:
Email: [email protected]