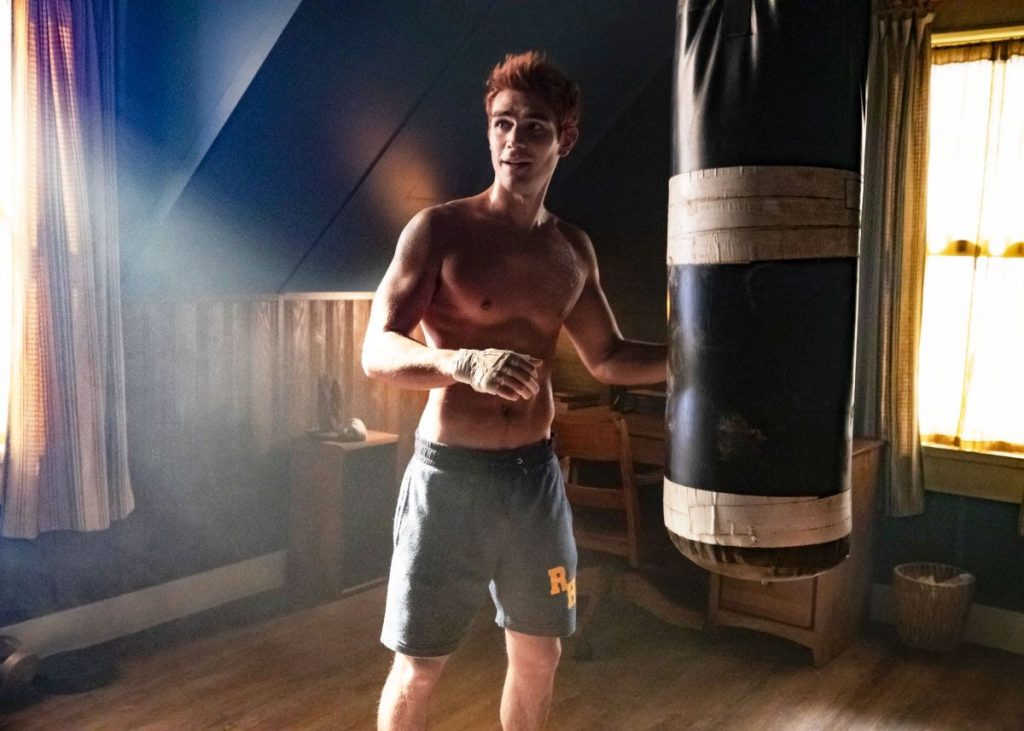 You never know what a day at the C&C offices is going to entail, but KJ Apa's bulge is the high quality standard work we do here.
The Riverdale actor was filmed in blue boxer briefs, completing the look with his bouncing bulge.
Appearing to take part in some kind of challenge (remember the thotty ASL challenges?), Apa thanks Charles (Melton) for nominating him before jumping in the cold water. Although, he didn't look that cold from what we were looking at.
RELATED: KJ Apa Finally Gives Fans a Glimpse of his Tooshie
He stripped off last month for Men's Health Australia. And we can't help think that our health improved just by looking at the pics.
RELATED: Are These KJ Apa's Nudes?