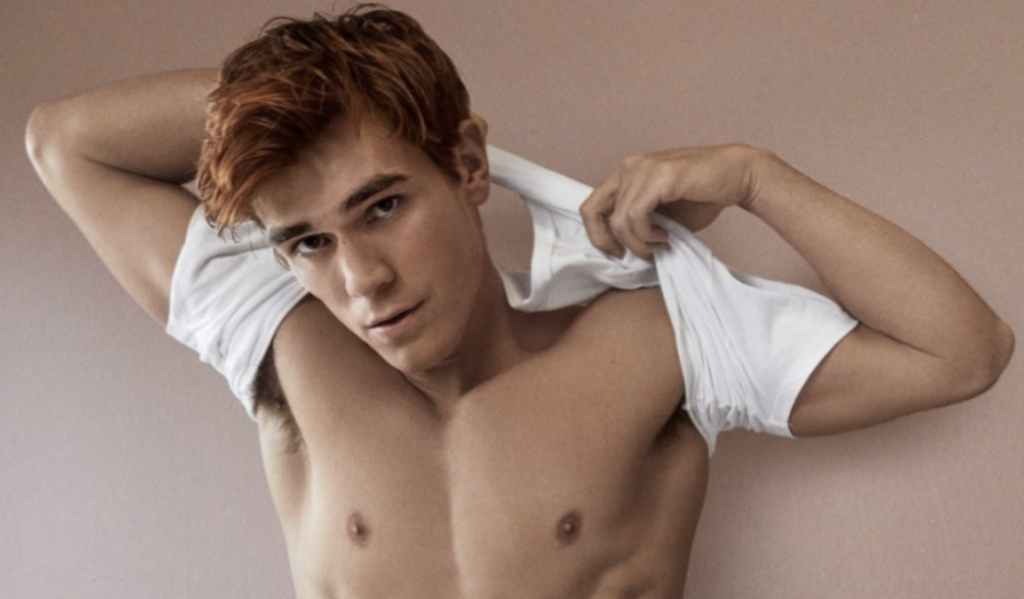 Riverdale heartthrob KJ Apa has got a new gig; modeling underwear, and honestly, we're just surprised it took this long.
The actor – who often flaunts his washboard abs on his socials – reclined in a pair of white boxer briefs for the shoot.
RELATED: Just KJ Apa's bulge bouncing around
Looks like Calvin Klien – the daddy of celebrity bulge endorsements – better watch their back-off.
(Sidenote: the one pair of Lacoste undies I had were actually so comfortable and flattering – so maybe it's time to get shopping again. This isn't an ad, but if y'all wanna send me some panties, go for it).
We've yet to see Apa tackle many roles outside of Riverdale (apart from that one on Amazon which interrupts all my programs asking me to pray for his sick girlfriend), but we're hoping to see him move away from the 'teen' image stat.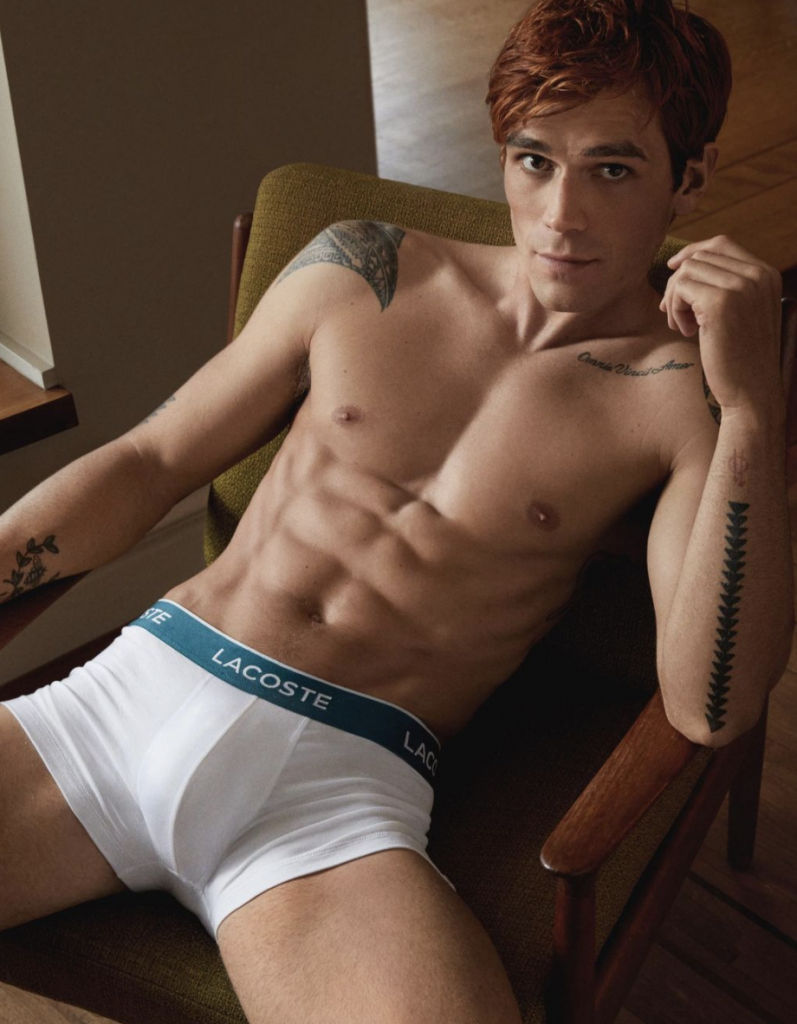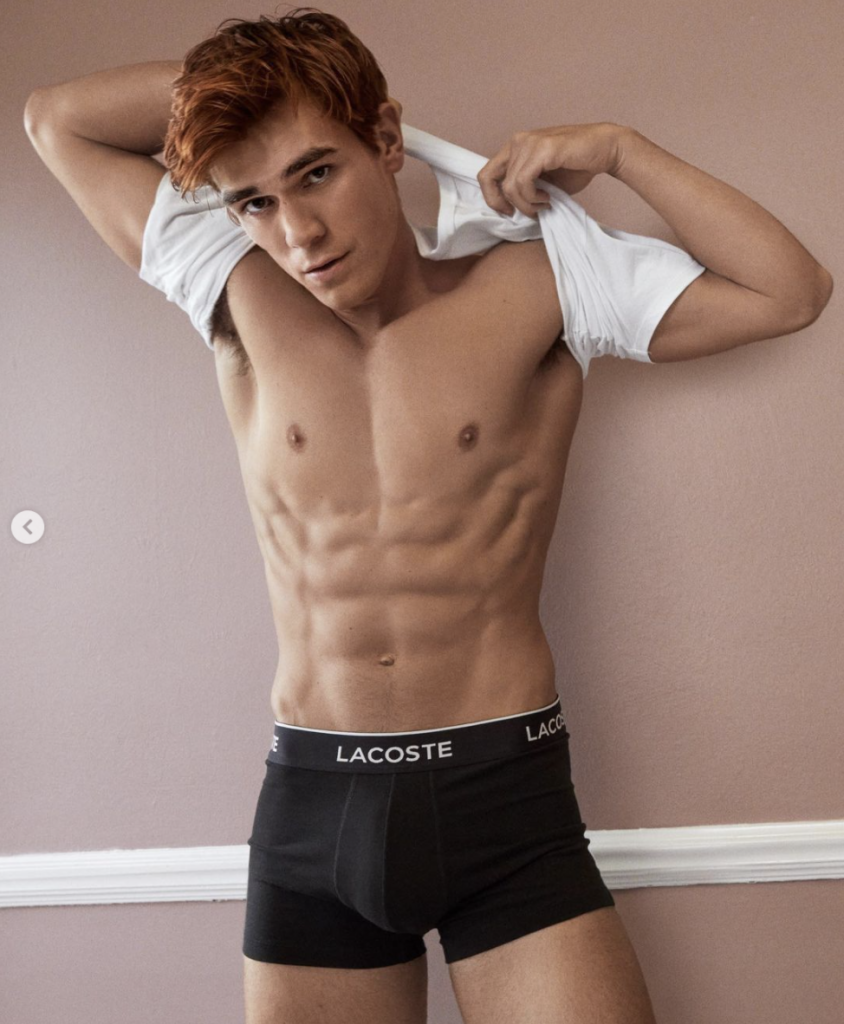 Want more celebs and models in the buff? Join our Daily Dick feed today.