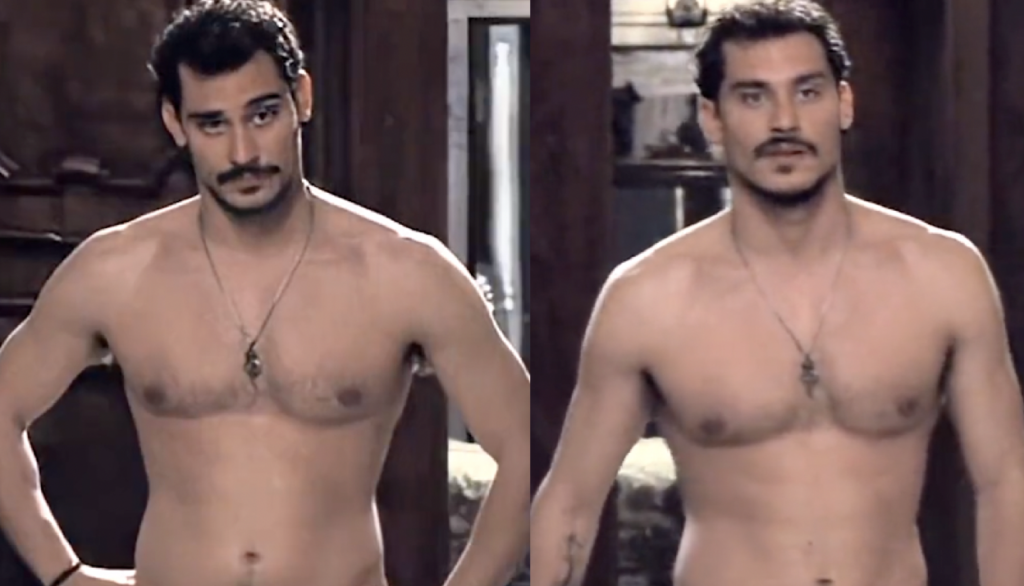 The White Lotus really knows how to keep us talking every week, and not just because of the scandalous storylines. Heads up, this post contains spoilers for season 2, episode 6.
As Hilary Duff gets a little closer into the mystery behind Chad Michael Murray and his real sexual arrangement with his "uncle", Tanya parties on the yacht with the gays and a mysterious heterosexual Niccoló (Stefano Gianino) with lots of cocaine.
RELATED: Irish actor Daryl McCormack goes full-frontal in sex worker role
The creators notably used a prosthetic for Theo James nude scene in the pilot episode, but forwent the wardrobe aid this time around. At surface value it would appear that the reason being is that Cameron is the 'guy who has everything' (attractive, rich, hung) and it's partly why Ethan feels insecure around him. Not forgetting that we've only been given the "toned down" versions of Cameron's sex scenes.
White Lotus first grabbed headlines for their season 1 gay rimming scene.