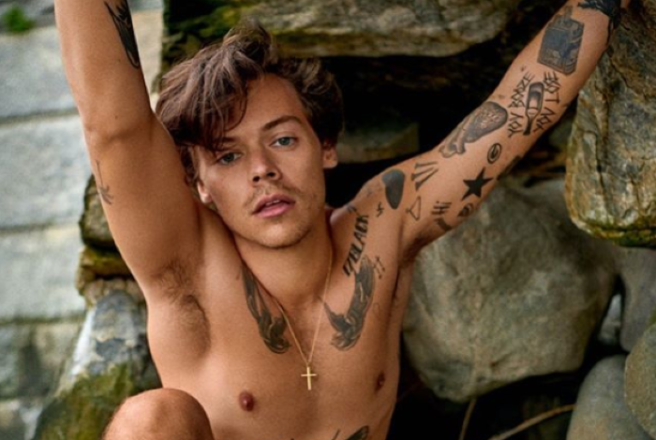 Popstar-turned-actor Harry Styles has finally spoke about his upcoming nude scenes, and has revealed that his pre-negotiated penis contract means that he won't be going full-frontal anytime soon.
Both Don't Worry Darling and My Policeman were rumoured to have explicit sex scenes, though a fan account for the latter previously revealed on Twitter that the nudity wasn't gratuitous. Now, Harry himself is talking specifics…
"I wasn't naked in Don't Worry Darling. I was naked in My Policeman," revealed Harry on Howard Stern. "There's no peen in the final cut. There's bum bum."
RELATED: Harry Styles on his gay sex scenes: "I've never done that before. On camera…"
Bum bum? Seen as we're not 5-years-old… can you not?
"I don't think the peen was intended to be involved," added Harry. "The peen, it was pre-negotiated that that would remain my own."
Styles previously spoke about he shunned the idea of wearing a "netball" (modesty pouch), so you'll have to just dream of what it was like for the crew that day. Though, didn't Ed Sheeran validate that dick pic that was rumoured to be Harry's?
Styles' co-star David Dawson apparently has a nude scene of his own… so it might not be totally dickless.