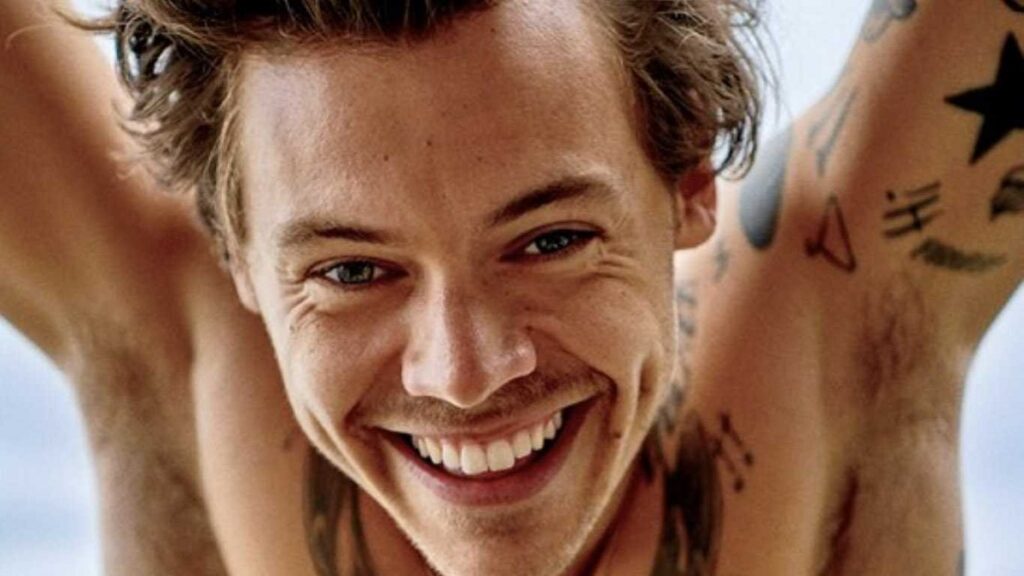 Harry Styles continues to tease his gay fans about his upcoming role in My Policeman. As well as his part in Don't Worry Darling later this year, which also has an R rating for the sex scenes.
While the anticipated scenes in the latter will focus primarily on female pleasure, (sounds like Florence Pugh's poon will get licked in the right Direction), the former features a few gay sex scenes involving Styles.
Talking to the Capital Breakfast Show, Roman Kemp asked he could bring his parents along to watch the films in cinemas.
RELATED: Ed Sheeran Claims: "Harry Styles' Dick Pic Is Real – And It's Big" [NSFW]
"I don't know if you can watch either with your parents – I'm gonna have to do another one."
And it seems like Styles was a method actor too, as he shunned the idea that he wore a modesty pouch like the actors on the set of Bridgerton.
"I've personally had no experience with a netball. It depends very much on who you're working with and what the situation is."
"All I can say, from my experience, is that we were very lucky to have a trusting relationship with the people we were working with and that came first," he continued. "It was all discussed and all of it was very ok, above the filming, above the camera, it's me and you and we trust each other and at any point we can stop whenever."
RELATED: Harry Styles Said "Safe Sex" While Wearing a T-shirt of Two Guys Jacking Each Other Off
"I'd never done that before. On camera at least," he joked.
The Sun previously reported that film bosses plan to film two sex scenes between Harry and David (Dawson) and another where the boyband heartthrob will be "naked on his own."
Meanwhile, a Twitter account dedicated to updates of the film stated that there is nudity, but "only arse cheeks".