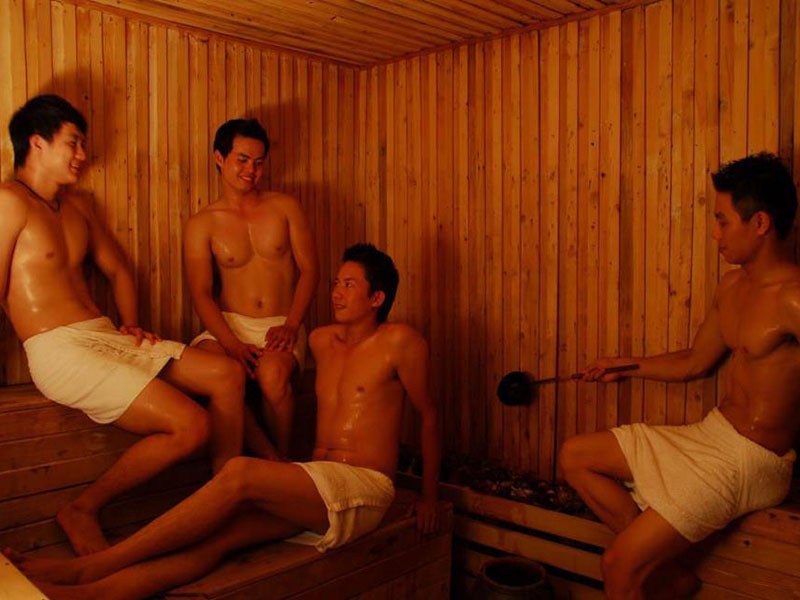 It's believed by Spanish health authorities that the novel monkeypox virus was born in a gay sauna near Madrid or at Maspalomas Pride, Gran Canaria.
After 23 cases were discovered in Spain, Madrid regional health chief Enrique Ruiz Escudero traced in back to the sauna, which is now closed.
"The Public Health Department will carry out an even more detailed analysis… to control contagion, cut the chains of transmission and try to mitigate the transmission of this virus as much as possible," Escudero said.
RELATED: Op-Ed: Are gay saunas really "safe spaces"?
He also told the Associated Press that GC Pride could also have links.
Meanwhile at least three cases have been confirmed from Darklands fetish festival in Belgium. We can imagine there's some pretty kinky stuff going down there, but we draw the line at sucking legions.
What a lovely time to be a gay.
However, Dr. Agam Rao, a medical officer at the Centers for Disease Control and Prevention's Division of High Consequence Pathogens and Pathology said that monkeypox shouldn't be considered an STI just yet.
"It's probably premature and potentially even harmful to assume that there are only cases within that community," she said. "There's going to need to be studies related to trying to isolate virus from seminal fluid or vaginal fluid. There's really quite a lot of work that would need to be done before we would say that it can be transmitted sexually."
RELATED: Britain's Got Boners: Parents Fuming Talent Show Auditions are Held Next to Gay Sauna
Meanwhile, WHO said that the diseases can be transmitted via close human contact, and therefore sex has "amplified that transmission."
Worried about monkeypox? Watch this fab TikTok from Alex Heath for all the facts put into a catchy song:

WATCH: Guy jerks off around men in sauna