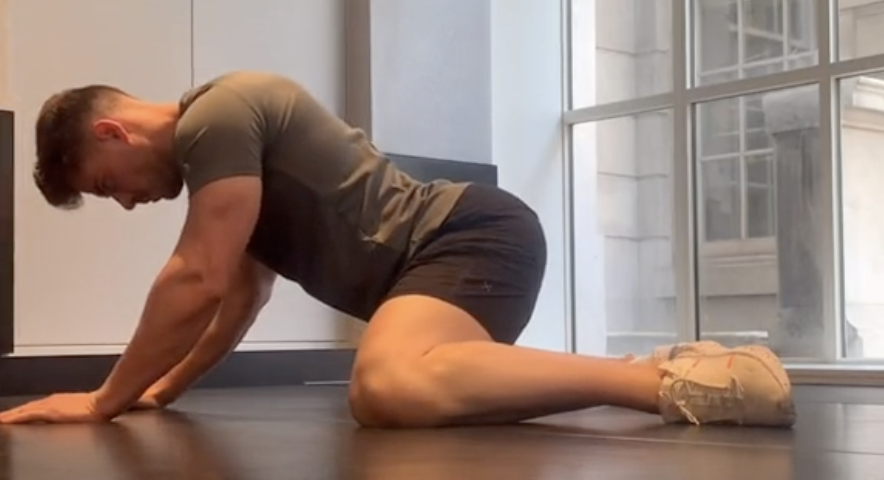 A trainer has found success on TikTok (and presumably between the sheets) by discussing the exercises (read: stretches) that make him better in bed.
Fitness model Patrick Thoechterle has taken his scientific knowledge of becoming a better lover to TikTok; drifting on the bliss-point of educational/informative content and someone you wanna wank over.
In this video, the 'online coach' teaches you about hip mobility, which includes four exercises: the rock back, the quadraped hip opener, the JJ hip opener, and the seated leg raise.
And we nearly came just watching it. Wait, that's wasn't the point of the video?
RELATED: National Orgasm Day: 5 Ways to Enhance your Sex
Stretching and mobility are important to a better sex life, and while these ones will likely help, Men's Health states that if you workout regularly you'll already be getting some of this with your standard workouts.
"Staple exercises like pushups, squats, and lunges will improve your lower body strength and range of motion, while weighted hip thrusts build strength for the cowboy/cowgirl position. And HIIT workouts are great for general endurance," Ellis writes.
Our only advice would be to opt for a different playlist when you're actually having sex. Each to their own, but an Ed Sheeran song doesn't really get us horny.