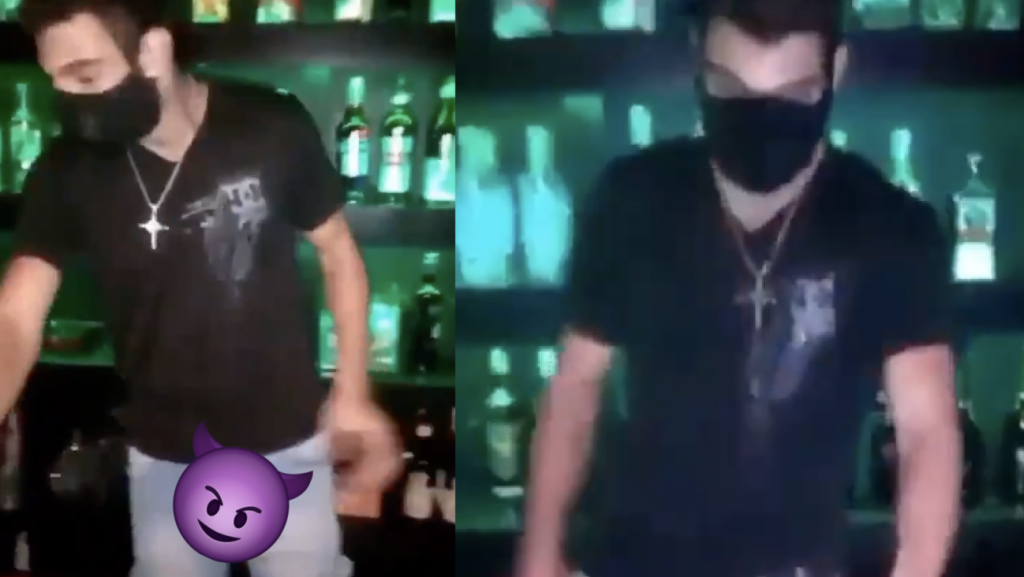 POV: It's been a long, hard day and you're gasping for a stiff drink, only when you get to the bar you're presented with something else that's far stiffer than any vodka-based tipple.
We're honestly not sure if this is part of the service or the bartender is about to fail his three-month trial period.
All we know is that when you work in a public-facing job where customer satisfaction is the pinnacle, this would definitely put a smile on most customer's faces. (He should just pray that a Karen doesn't pop in or she'll have his balls nailed to a confederate flag).
Talking of getting nailed… What are the coordinates of this establishment?
Never miss the hottest and exclusive content on C&C MEMBERS – starting from just £6/m.
WATCH: A super-spunkin stripper compilation