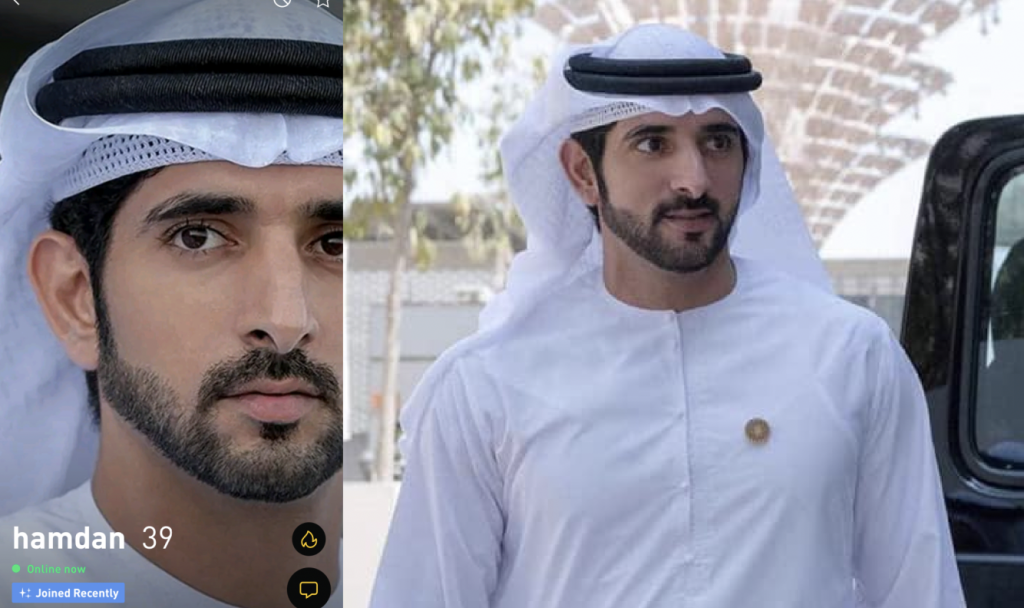 Following on from the success of Netflix documentary The Tinder Swindler, people have been sharing their experiences with a known catfish on the hook-up app Grindr.
A man (presumably), pretending to be the Crown Prince of Dubai has spoken to a number of Grindr users, as reported via Reddit and the Facebook group Grindr And Scruff Fails.
Unlike the 'Swindler' this person isn't actually meeting up with anyone and hasn't outright asked anyone for money (that we know of), so it's unconfirmed what his exact goal is, but he's definitely tried his luck with more than a few gay guys on Grindr.
RELATED: Why is Reality Star Stephen Bear Catfishing Fans with a Fake Penis?
After being approached by the profile online, Facebook user Roy shared the "Prince's" profile and their chat. Aside from the fact that the chat sounds like a bot, Roy was skeptical that Prince Hamad would be openly using Grindr when homosexuality is still illegal in Dubai.
When asked what he does, he just says "I'm crown prince of Dubai". But when asked for a photo in front of a video (to prove his identity and location), then catfish stopped replying.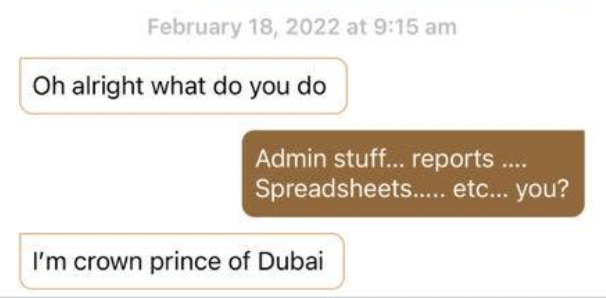 And Roy isn't the one to have encountered the Crown Prince hunting for dick online.
"He was besotted with me about a year ago – I let the chance to be The Crown Princess slip me by," commented one user.
"Oh, I've talked to him too several times. Obviously he is moving away from his wife to live his gay life in Hamburg soon," said another.
"So funny! I got the exact same message and pictures some time ago while I'm located in Spain," wrote another.