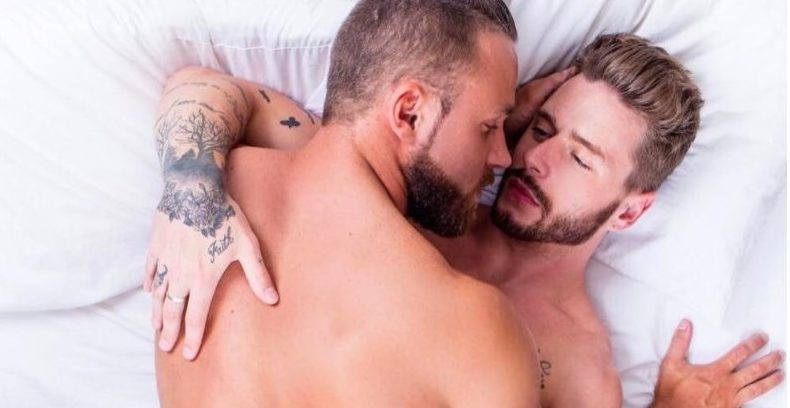 Lock-in some 'lock and key' sex
If you don't know what 'lock and key' sex is, you probably haven't had it… and that's a real shame. The thing is, finding lock and key sex is even rarer than finding that one perfect porn scene, which ticks ALL of your boxes, and you've bookmarked as a fail-safe.
Lock and key sex happens when a guy's penis shape and size (they're all so different!) fit perfectly into the unique structure of another guy's butthole (or for our female readers, your vagina too!) This makes the sex mutually mind-blowing, even if neither one does much.
Now we can't really recommend on how to find it other than luck… (maybe pray?) But once you get it – bookmark him!
[RELATED: Tips for Tops and Tips for Bottoms]
Turn Foreplay into Ten-Play
It's easy for any us to get carried away in the act, and swept up in the poppers, wanting to dive straight into the dirt track, but sex columnists, psychologists, and sluts across the globe will all tell you how important foreplay is. Foreplay can turn one another on in a way that sex can't. Sure, you can exercise without stretching but it won't be your best workout.
If you're struggling to incorporate it into your sex life, try and postpone the sex for at least 10 minutes, ('ten-play'). The idea isn't to preoccupy time, or suck him 'til he's semi… the idea is to tease. You want cocks to be throbbing, and hoops to be twitching just before the big act.
Get hands-on
Between our mouths, holes and dicks, our hands can often seem like they hold less power in the bedroom, but that couldn't be more wrong. Obviously we're not recommending sacking off intercourse for a hand-job, but don't forget their importance in heightening sexual intensity, from running your finger tips across his skin, to rough grabs, to deep massages, to finger-fucking.
Not to mention that all the subtle things you're doing with the touch of your hands, while all main bit is going on, can crank the O-factor up severely notches.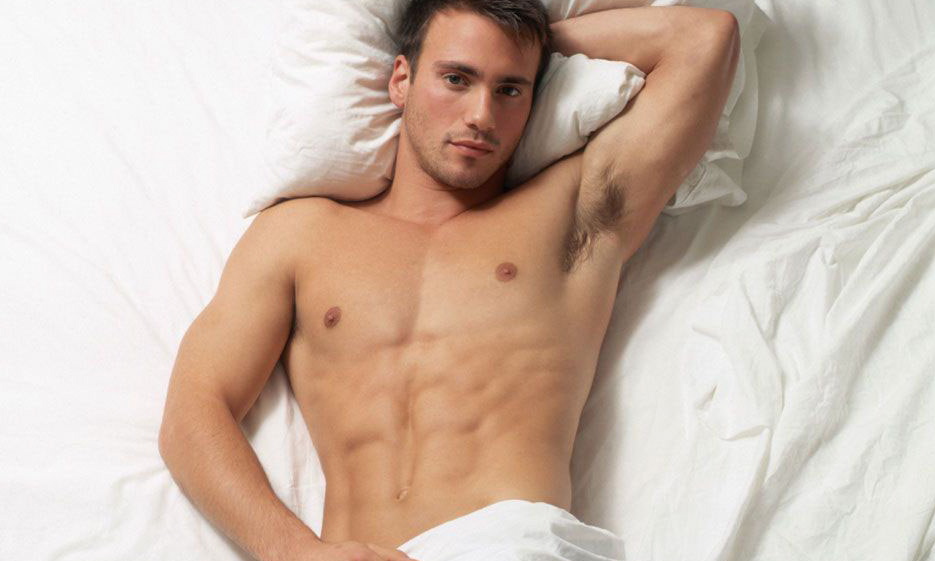 Introduce toys 
Many guys are misled into believing that sex toys are something you use instead of a man, it's like "why do I need a dildo when I got a real dick right there?" But toys can be used with a man to enhance both of your experiences. (And there are far more toys than just dildos).
Try running a vibrator from the banjo string to the passage way to get your man buzzing. Bring in some restrains to explore both of your dominant/passive sides. Get him to fuck a fleshlight while you take him from behind, (this is a three-way where nobody is cheating). Use them to experiment, and you may just find a new guaranteed orgasm-giver.
[RELATED: How to have Better Sex: Knowing Each Other's Body]
Try Edging
Edging isn't for everybody. Some people find the feat of getting to the edge of orgasm, and not jumping off, torture – and also pointless. But this is often because, as a race, we generally are focused more on the orgasm than anything else.
Try enjoying what is happening in the moment, and use moments the of self-control to feel powerful. But maybe tie your hands, (or your partner's) up to ensure they don't cheat and cum quickly!
When done properly, your orgasm intensifies ten fold. Happy squirting!