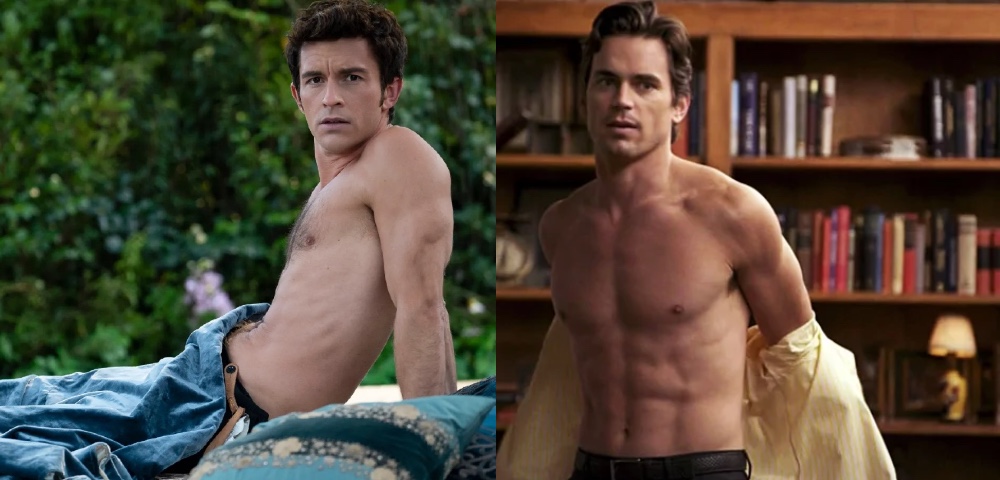 Not long after Matt Bomer was snapped smooching Bradley Cooper on the set of Maestro, the actor – who is rapidly becoming Hollywood's gay leading man – has been announced as Jonathan Bailey's secret lover in Fellow Travellers. (When are gay lovers ever not secret in film?)
The political thriller will air on Showtime and is based on the book by Thomas Mallon, set in 50s Washington.
Boomer will play State official Hawkins Fuller that usually steers clear of romantic entanglements until a chance encounter with college graduate and devout Christian Tim Laughlin (Bailey). While the pair embark of a love affair, McCarthy moves into power and sparks a war on 'sexual deviants', Tim is conflicted about his relationship with God, and that with Fuller.
"…an entanglement that will end in a stunning act of betrayal", the press release promises.
But this isn't just a college fling, as their romance is explored of the course of four decades, "through the Vietnam War protests of the 1960s, the drug-fueled disco hedonism of the 1970s and the AIDS crisis of the 1980s, while facing obstacles in the world and in themselves."
Intriguing stuff.