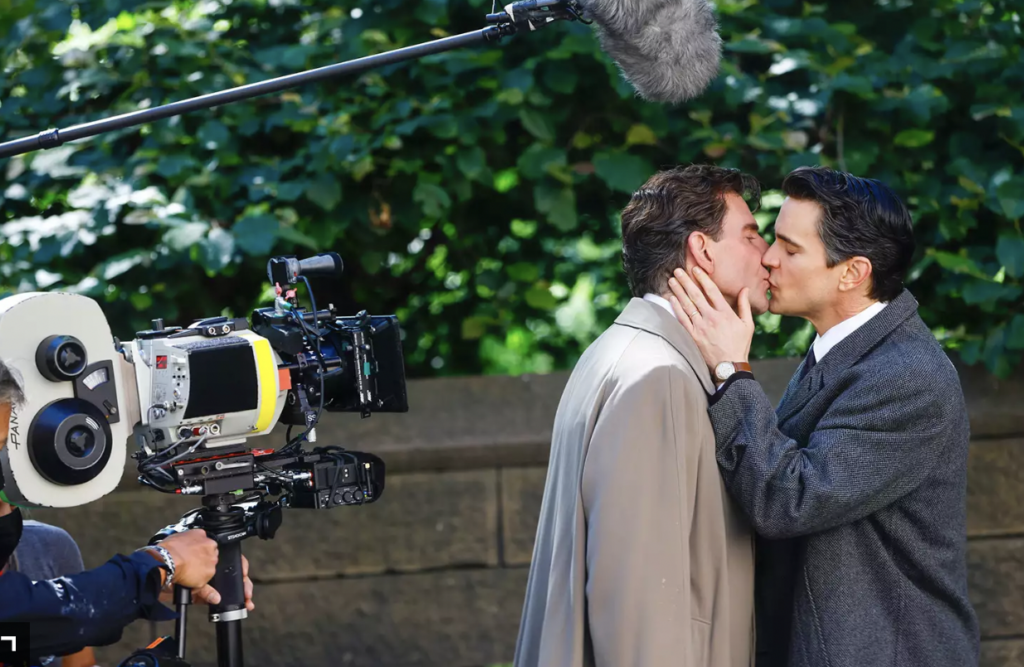 If the news that Matt Bomer and Bradley Cooper were going to play gay lovers on the set of their new film Maestro didn't already have you excited… what about these snaps?
As the pair – both dressed in suits – locked lips, we were hoping this was just an intro to Men.com's latest film. Also in the park, where many iconic gay kisses take place (see: Cruel Intentions).
RELATED: Matt Bomer and Andrew Rannells go Frontal in 'Boys In The Band'
Cooper – who is directing the Netflix biopic – plays composer Leonard Bernstein. While throughout most of the film, Cooper is totally unrecognisable in the role, in this scene he plays a younger version of Bernstein.
It's unclear who Bomer is, and the actors will stay alongside Carey Mullighan who play's Bernstein's wife. It's Cooper's first directional project since A Star Is Born which racked up eight Oscar noms and gorssed over $430 million.
Maestro streams on Netflix in 2023.