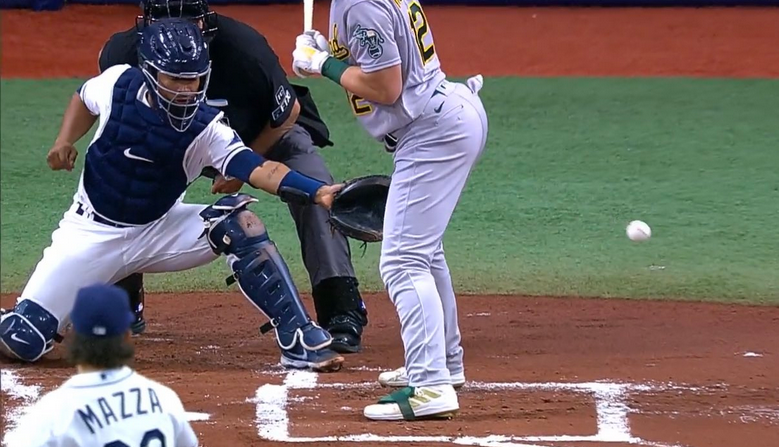 If you thought the beefy butts of American footballers were impressive, then we're gonna need you to spare a moment for Sean Murphy.
In a game against the Tampa Bay Rays, the catcher for the Oakland Athletics hit a home-run (well, not quite) when his big bubble butt hit the ball instead of his bat.
RELATED: Baseball Player Jake Arrieta Carries a Baseball Bat in his Pants [NSFW]
Now we're no baseball pro, but it honestly looks like that butt-bat was intentional.
While a number of tweets relaying the incident have gone viral, Murphy commented:
"It's crazy how social media is. I could have hit four home runs yesterday, four grand slams, and it wouldn't have had the attention it had last night. It's funny. It's a great shot. I'm not mad at it".
And neither are we.
Although if you think that's impressive, you should see the guy who played "dick baseball" and hit it with his own bat.
Naturally, Twitter weighed in on the incident:
Get 10% OFF all C&C Memberships this week with code: MainCharacterVibes