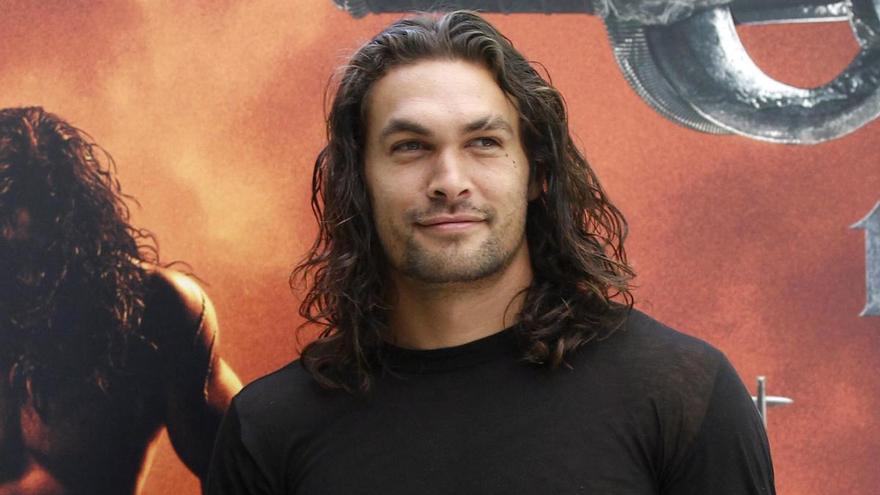 Jason Momoa knows what the internet wants, and apparently it's him in his fishing thong, over and over again.
You might remember that Momoa previously went viral when he was snapped in the thong while on a fishing trip; the actor since wore the ensemble again for the Jimmy Kimmel show. And they do say third times a charm, but after this we are gonna need you to just start an OnlyFans and begin inserting things into it.
RELATED: Jason Momoa looks *excited* in very revealing lycra
This time the actor seemed to be promoting a line of t-shirts… um, yeah we're not buying those, but keep the videos coming!