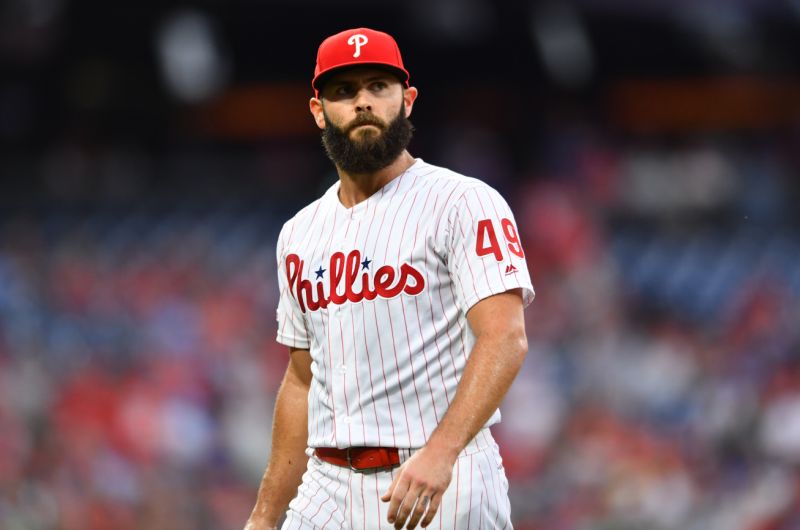 If you're not a fan of baseball, you're about to be. Actually, you'll probably still never watch a game and only ever take note if one of the players get nude.
Bearded Jake Arrieta is an American baseball pitcher, and we presume that's because he pitches a tent in our pants. Playing for the Philadelphia Phillies of Major League Baseball, the 33-year-old is already quite the sight in his uniform, but just wait until you see him out of it.
Sadly, he's been with his wife for 11 years. I mean, not sadly… Obvs, great for them! Just sad for us. But to be honest, this photo will probably be etched into our wank bank for the next 11 years anyway.