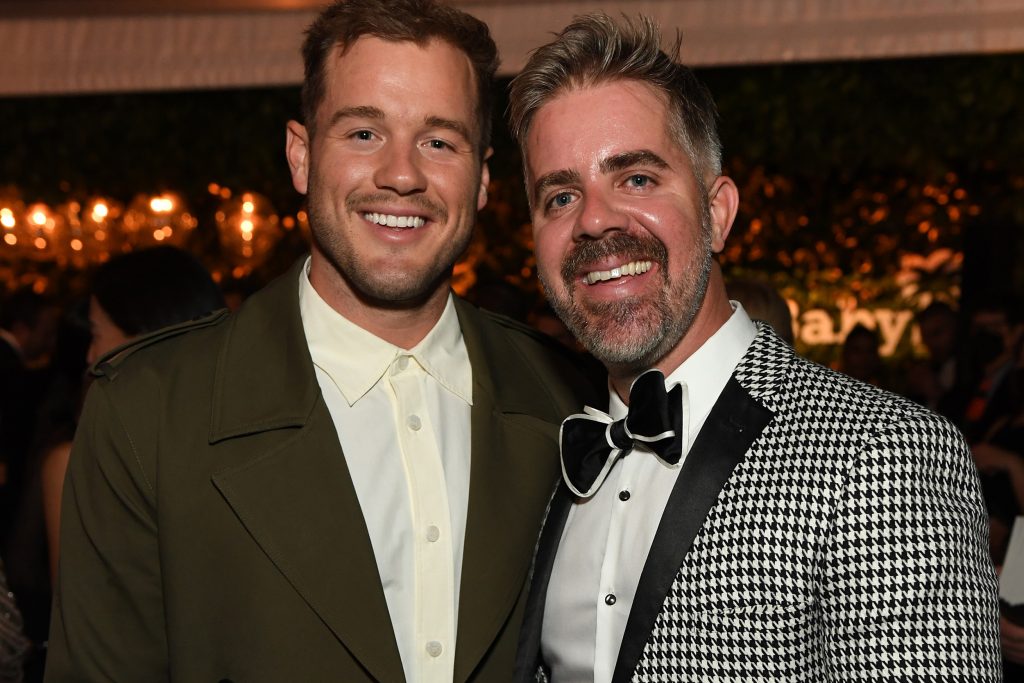 Recently out Colton Underwood and his man Jordan C Brown are moving a lesbian-pace and are engaged already!
Underwood – who hasn't even been out of the closet for a year – has already made a documentary about his coming out, moved in with his partner of a couple months and are now engaged – just 3 months after going public with their relationship.
So we expect the surrogate will be pregnant by June, and they'll be cheating on each other by September.
Although, maybe this is just what happens when Gus Kenworthy (who has already been married and divorced) is your gay guide.
RELATED: WATCH: Netflix brainstorm Colton Underwood's new reality show in mocking parody
I'm really trying not to be a hater, (promise!) but it just feels a bit intense… although from a stalker, should we be surprised?
Unlike most people, who announce their romantic moment on social media, Colton sold the story to PEOPLE. (How Jonathan Bennett of them).
However, he gushes to PEOPLE: "I'm extremely happy! 2021 was the most transformative year of my life," he continued. "Starting 2022 off with my best friend, teammate, and now fiancé is something I never thought was going to be possible."
And if he's happy, that's all that matters. (Well, as long as Jordan's car doesn't have any trackers on it).