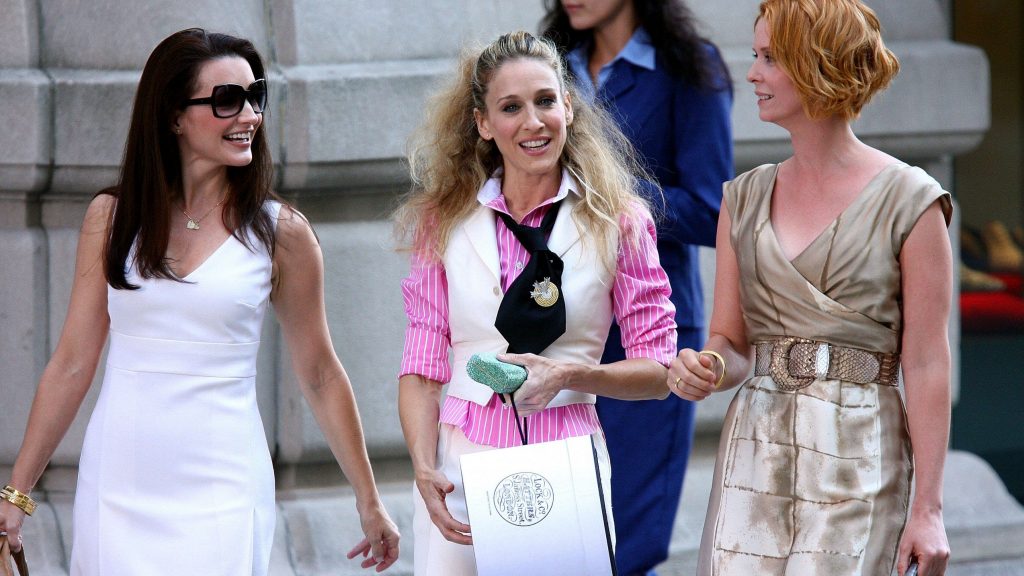 While people are seemingly most-concerned with how the Sex And The City reboot will work without favourite Samantha Jones, and whether the right actress will be cast in her place, Just Like That hedges its bets with not one, but six new gal-pals in the mix.
Producers are using a simplistic "Friendship fade, and new friendships start" notion to explain Samantha's absence. Although it hasn't been revealed how they'll explain this sudden influx of new faces, unless things are really lit down at the 'mums, bums and tums' class.
But by taking the heat off finding the perfect replacement for Kim Cattrall, and opening up the central social circle, they've also opened the show up to much-needed diversity, and three of those will be women of colour, and series regulars, it's reported.
Casey Bloys previously said that Parker and King "didn't want to tell a story with all-white writers or an all-white cast" because "it's not reflective of New York. So they are being very, very conscious about understanding that New York has to reflect the way New York looks today."
It was also rumoured that Kaitlyn Jenner may make an appearance, but we're guessing they may be rethinking that now.
Other names thrown into the ring were Sharon Stone, and Vanessa Williams.
Big was said not to appear, and then maybe he was appearing, and now Aidan is also back. And so is Steve. But Smith is out. Riiight.