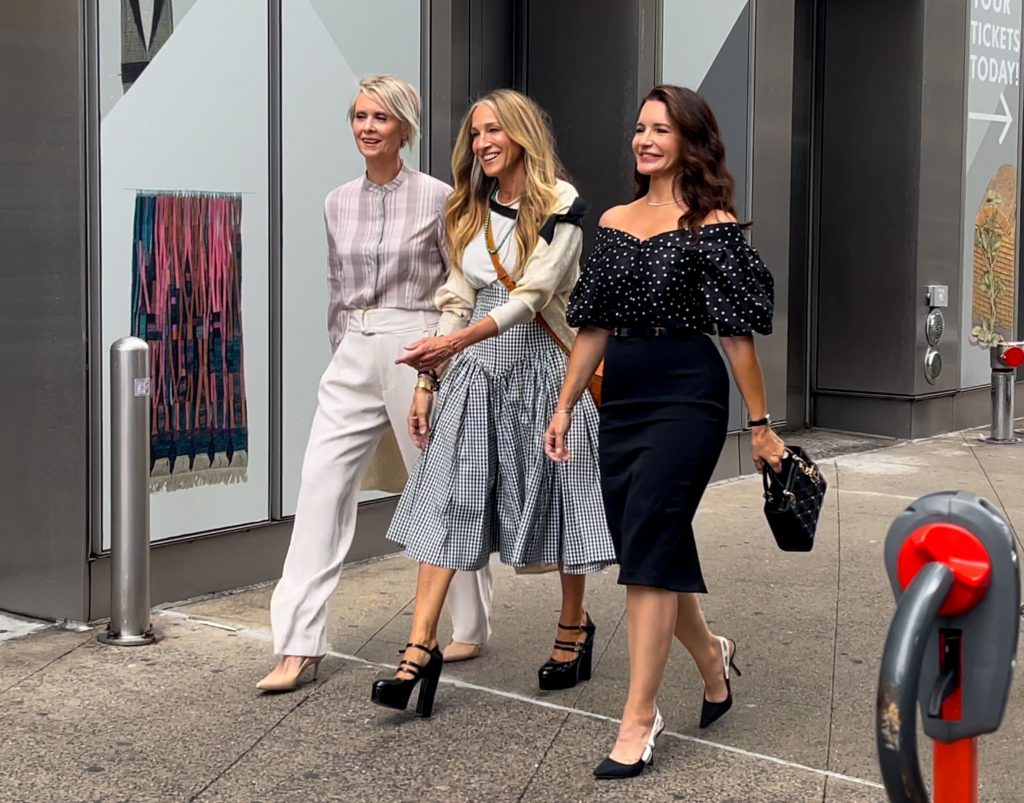 Despite much speculation about the upcoming Sex And The City 'revisit' And Just Like That… it's been reported that Samantha Jones will not be killed off the show.
Although Kim Cattrall has repeatedly stated that she would never return to filming for the show, it seems showrunners have left the door open for her to return just in case.
In fact, it seems that the storyline of the show isn't miles away from real life, and will be explained relatively quickly by Samantha and Carrie having had a fallout. A set insider said:
"Samantha and Carrie Bradshaw have fallen out over Carrie firing Samantha as her publicist and they no longer talk. This effectively ends their personal relationship. As the ten-episode series moves forward, we will see that Bradshaw misses her friends and wants to repair the relationship". 
They added that the show is in "final stages" and the first three eps are being "frantically" edited for its December release; and we've already aired our concerns about the show being rushed, as we'd rather have it delayed than half-arsed.
RELATED: 'And Just Like That…' a main character was killed off
As for the series being a one-off limited one, the source also poops that too.
"We'll announce eventually that the show will have a second season. This isn't a one off, this will be a series. It will be quite a while between the first and second series as Sarah Jessica Parker has a busy schedule and we have a lot of work to do to get Kim Cattrall back."
The busy schedule they're referring to includes a sequel to Hocus Pocus where SJP will be joined by Bette Midler and Kathy Najimy.
They continued, "We all miss Kim and we hope she comes back for the second season – the door will never close on her, she is an important part of the franchise".
Well, that's certainly a 180 from what we've been expecting. Super excited that it will be more than one season too!