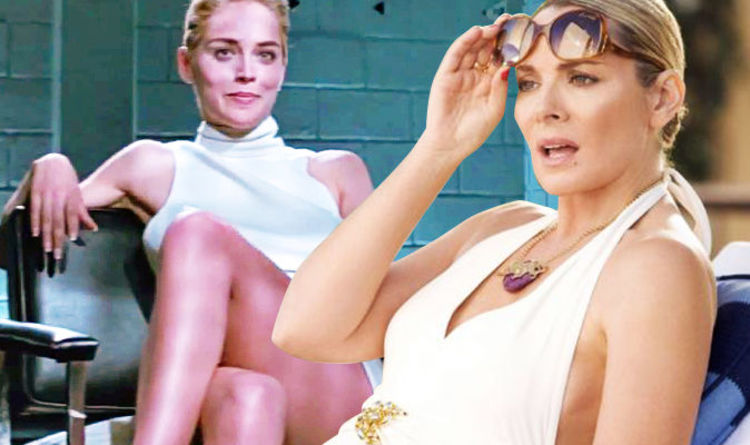 Cynthia Nixon has recently shone in her role as Gwendolyn Briggs in Ryan Murphy's Ratched, alongside Sharon Stone.
Since then, fans have called for Sharon Stone to replace Kim Cattrall as Samantha Jones in the third installment of the Sex And The City movie franchise. And Cynthia Nixon supports it.
Recently, on Watch What Happens Live! with Andy Cohen, Stone expressed her own interest to partake. When questioned if she had heard about the suggestion, she said:
"I did not hear about it, but any time I could have an opportunity to work with Cynthia would be an honour to me."
Nixon, who also appeared on the talk show, confirmed that there were no plans in the works another film. But reciprocated Stone's sentiments:
"I think Sharon would be, of course, totally amazing. Kim was incredibly great as Samatha, I think Sharon would totally make it her own."
However, she added: "I've also heard many people say, including Kim Cattrall herself, that if we were to have a different fourth woman that maybe it would be a woman of colour this time and I think that would be amazing as well."
Cattrall – who has notoriously rejected the idea that she would appear onscreen again to reprise her role – mentioned Tiffany Haddish and Sofia Vergara as "fabulous" replacements.
Haddish seems a little young to play Samantha, but a black actress or Sharon Stone (who was just delicious in Ratched) work for us!