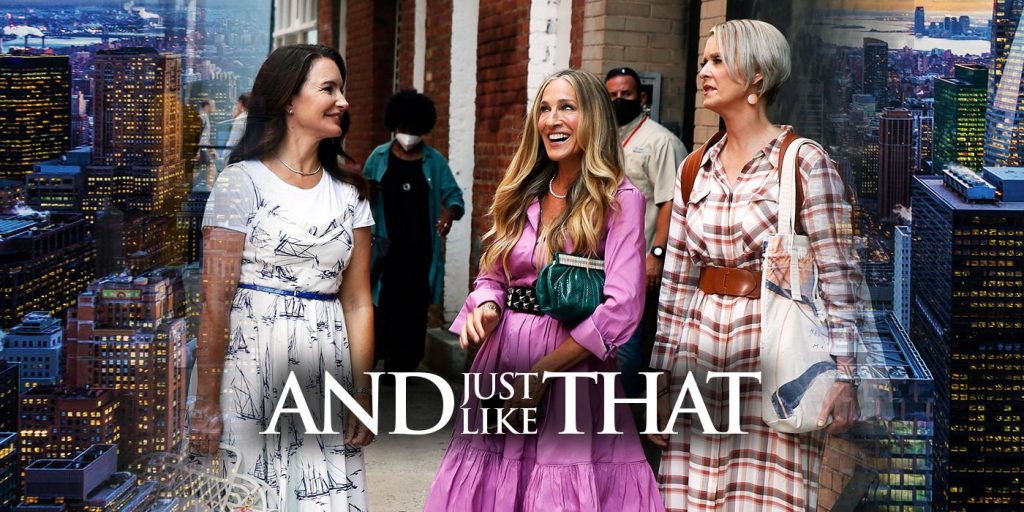 In case you happened to not use social media over the weekend, HBO Max announced that its highly-anticipated Sex And The City continuation, And Just Like That, would be arriving of their platform this December.
And hearing Carrie, Charlotte and Miranda moan about cock over cocktails is the best Christmas present we could've asked for. (Where do you think this site got it's name from?!)
Sarah Jessica Parker shared the show's first unofficial promo on Instagram. (We say unofficial because the trailer is more of a behind-the-scenes trailer, in which Sarah speaks as well as Carrie).
Although, we're curious as to whether the platform will drop the entire series at once, or on a weekly schedule – we think it'll be the latter! What about you?
Fans have been following the shows development, which unlike most shows, has been heavily documented on social media and by gossip sites. From the show's wardrobe selection, to a slew of new cast announcements: Hello: Nicole Ari Parker, Sara Ramírez (Grey's Anatomy), and Sarita Choudhury, to name a few.
Along with returns regulars Cynthia Nixon, Kristen Davis, Chris Noth (Big), Evan Handler (Harry), David Eigenberg (Steve), and Mario Cantone (Anthony Maratino). Sadly, Willie Garson passed away during the filming of And Just Like That, but will still reprise his role as Stanford.
RELATED: 'Sex And The City's Willie Garson dies amid cancer battle
We also know that Carrie will co-host a podcast with Che Díaz (Ramirez) and that Big will also do something major to upset Carrie – as a one-page script leak informs us she writes: "'I was taping the podcast, I was washing my hair. Yes, I wasn't eating or sleeping, but at least I felt good about my marriage. Now I'm just one of the wives he was taking care of?'
Although, is anyone else slightly concerned that they only began filming in June and the 10-episode run will be ready for air in December? I know it's not Game Of Thrones and they don't have CGI dragons to edit in, but it just seems like a really quick turnaround?