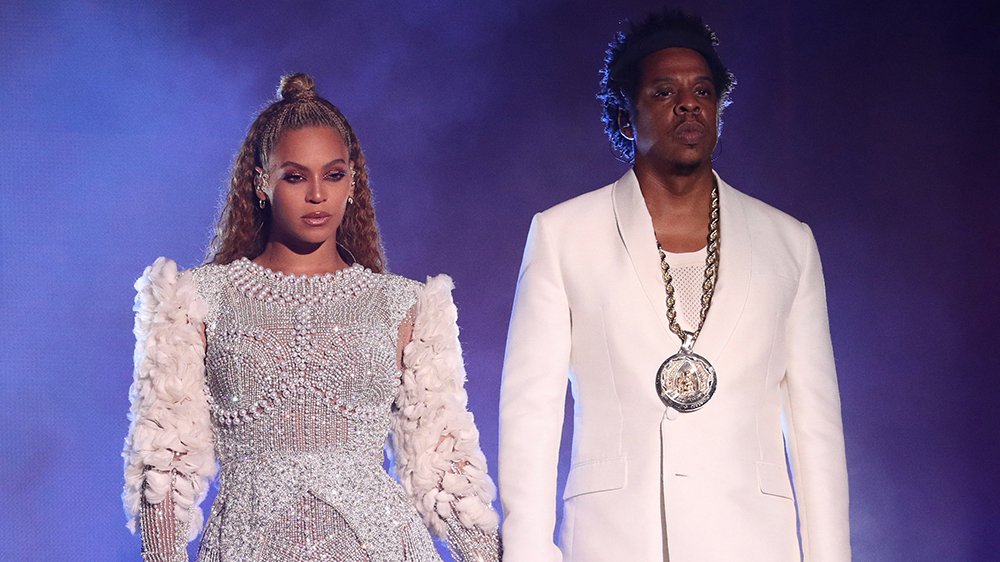 Yesterday GLAAD announced that Beyoncé and Jay-Z will be receiving the vanguard award at this year's ceremony. The honour is given to those who have "made a significant difference in promoting acceptance of LGBTQ people," so we guess this year is an exception?
All tea, no shade: We love Bey. Who doesn't? She's a seemingly nice person, puts on a killer performance, and she runs the world. But what exactly have R&B's power couple done for the LGBTQ community?
Well, if Billboard's article is anything to go by… then, fuck all. The article breaks several bones reaching; claiming that Queen B inspires drag culture with her performances. Which she does… But how exactly does that support our community? It also suggests that working with Frank Ocean and Big Freeda are representative of her allyship.
[RELATED: Is it a Bird? Is it a Plane? No, it's Fake Ally Dean Cain!]
Does simply working with LGBTQ artists really qualify as promoting acceptance? It makes it sound like queer people have leprosy and anybody going near them deserves an award. Calvin Harris and Normani worked with Sam Smith last year, better get them a statue too.
GLAAD CEO Sarah Kate Ellis says: "When Beyoncé and Jay-Z speak, the world becomes inspired and when it comes to LGBTQ people, their voices of acceptance have been heard loud and clear". But we beg to differ: tons of LGBTQ+ people are confused by this decision.
Bey and Jay have focused most of their activism on the Black Lives Matter movement, which while amazing, suggests that it would make more sense if they were recognised for that, rather than activism which is LGBTQ-specific.
OK, so Beyoncé also dedicated a performance to the victims of the Pulse massacre – so did most artists. (In fact, many singers went on to record a single specifically to raise money for that incident – which Beyoncé nor Jay-Z contributed to).
GLAAD also notes that the couple has long-supported LGBTQ rights and marriage equality: but seeing as neither of them ever do interviews or speak out on those matters – how would we know?
Twitter users are keen for us to know that Jay-Z helping his mum come out was an act of activism – and not unconditional love like it should've been.
And as humbling Anne Hathaway stated in her 2008 acceptance speech of Human Rights Campaign Ally Award:
"There are people who have said that I'm being brave for being openly supportive of gay rights — but with all due respect, I'm not being brave; I'm being a decent human being. I don't think I should receive an award for that or for merely stating what I believe to be true."
[RELATED: 12 People This Beyoncé Waxwork Looks More Like than Beyoncé]
So while we can see that Beyoncé and Jay Z are supportive of LGBTQ people, to say they've made a significant difference in promoting acceptance would be a stretch. Especially when there are people who've been more vocal about it:
Miley Cyrus. Ellen Page. Janelle Monae. Lady Gaga.
Just sayin'.
[Photo: PictureGroup/REX/Shutterstock]