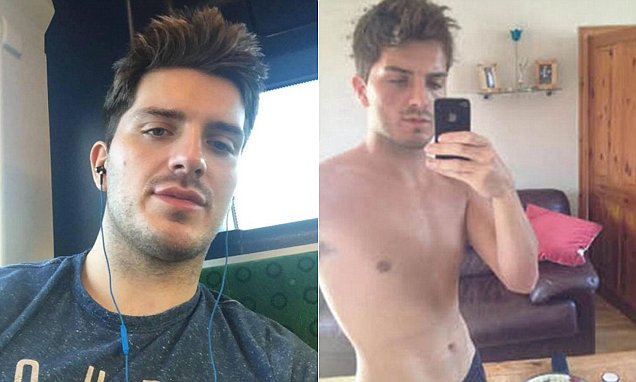 Between Leaving Neverland and Abducted in Plain Sight, last week's TV was pretty much a head-fuck. And if you're not-quite-full on twisted tales, this Friday you'll be introduced to Daryll Rowe in The Man Who Used HIV as a Weapon.
Rowe infected at least five of his sexual partners on purpose, between October 2015 and April 2016 – shortly after he was diagnosed himself. Rowe then allegedly poked holes in condoms (how very Footballer's Wives) before arranging a string of hook-ups on Grindr.
And afterwards would taunt them with evil texts: "Maybe you have the fever cos I came inside you and I have HIV, lol. Whoops!"
But perhaps prison has given him some time to reflect, as Rowe, tells an interviewer for the doc:
"I would like to say to the men in Scotland and in England that I am really sorry for my behavior […] for being so naive and so reckless. The main thing is that I hope that they can forgive me one day and they can try and live a happy life and put this behind them."
Oh yeah, let's go a bagel and move on, shall we?
[RELATED: Prince Harry: "Our Generation can end HIV"]
Although it evidently becomes clear just how unhinged Rowe is, as he explains in during his court case how he thought drinking his own piss prevented him from passing on HIV.
"I had in my mind I was going to cure myself with this urine therapy, that I almost used that as an excuse in my head for continuing to have unprotected sex."
I mean, what?
"I thought in my mind that this must really be blocking it".
No seriously, what?
"I completely hold up hands for doing that, to not using a condom even when I was asked to. In a high emotional state, I definitely used it as a weapon to get a reaction from them which was really immature."
Immature? What we're hearing are the words of a mentally perturbed man who even behind bars doesn't understand the gravitas of his actions.
The documentary which will air on BBC3 this Friday, and includes chilling footage of Rowe lying about his HIV status to police.