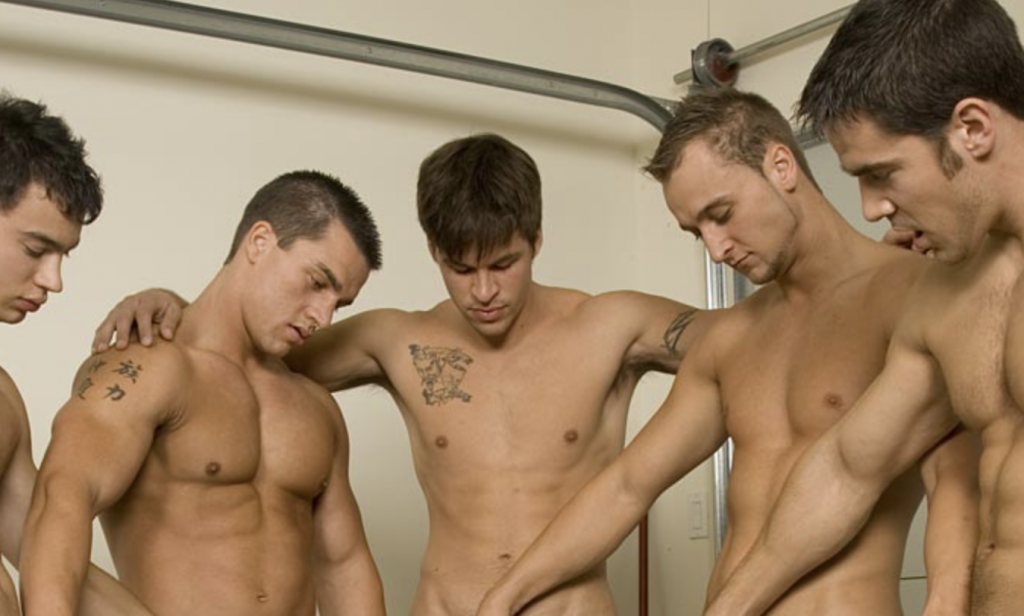 The more we learn about the sexual practices of straight men, the less straight they sound…
Following on the viral bro-job trend, GQ explores why straight men are attending group jerk-off clubs.
In Seattle, men are invited to the Rain City Jacks, where they can "jack off openly and safely in a uniquely sex-positive, non-discriminating and mutually respectful community."
In an erotic art gallery, the furniture is covered in canvas, and volunteers hand out small plastic cups of lube to guests. The lights are dimmed slightly and soft music plays, to set the mood, while conversations kept to a minimum to ensure everyone keeps their hard-ons.
[RELATED: Five Straight Influencers Rented an LA Apartment to Film Homoerotic OnlyFans Scenes]
Most of the attendees at Rain City Jacks are gay men. But organiser Paul Rosenberg says curious straight men often come along for the stroke ride. After conducting surveys with members, Rosenberg notes that 10% of them self-identify as heterosexual, and 25% bisexual.
The term 'buddy-baiting' has been used to describe men who identify as heterosexual, but have an interest of communal masturbation with other men.
"You can sometimes tell a guy is straight because he's not interested in kissing another guy," says Rosenberg. "It's easy for him to focus on the penis, but not to be physically affectionate."
He goes on: "The straight men I've played with at my club want to evangelize it to other straight guys, because they enjoy it so much and they don't feel threatened by it."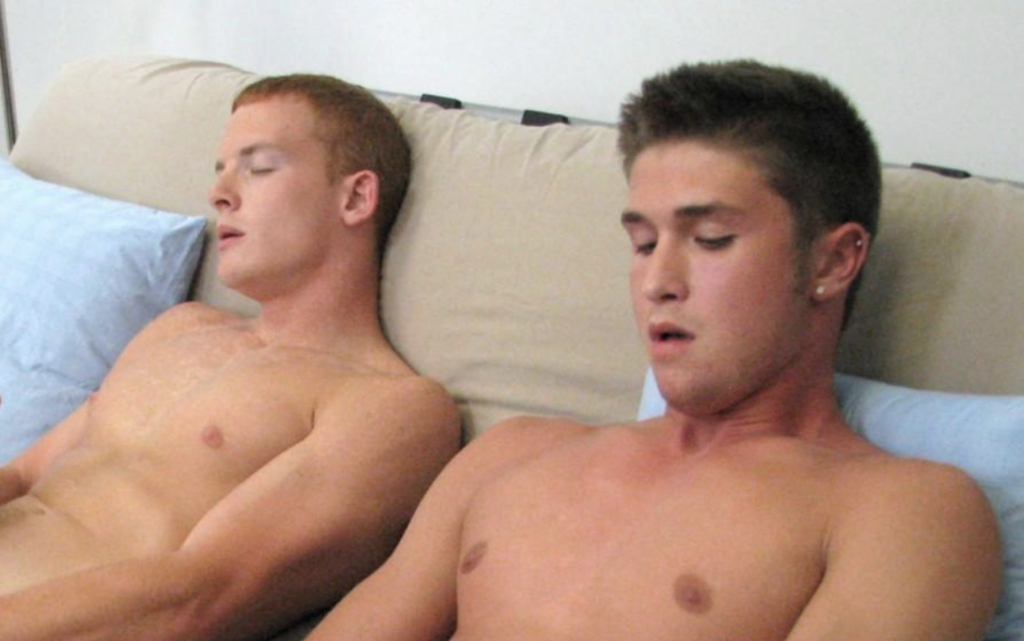 "They may feel no romantic attraction to other men, but we've given them a green light to experiment: to touch another man's penis, to share pleasure with each other. One of the terms I hear a lot is that this is the ultimate form of male bonding."
That sounds more like a plug or a rouse to entice straight men, but Jane Ward, the author of Not Gay: Sex Between Straight White Men, says that some men with exhibitionistic tendencies jerk off in front of other men as a way to get validation, while others do it as an assertion of heterosexuality: like going to a strip club and getting a lap dance at the same time as a friend.
"Yes, presumably there are women present in those scenarios, but the result— communal arousal—is the same", writes GQ.
[RELATED: Straight Frat Boys More Likely to Kiss Other Guys]
"We know it's common for teenage boys to masturbate together," says Ward, citing a 1981 report which suggested that nearly 20% of men had engaged in group masturbation during adolescence, and so she suggests that jerk-off clubs may be a way to "relive or reconnect with a kind of adolescent homosociality that men may have experienced."
It also provides a space for sexually curious men to experiment without feeling like they've 'gone all the way'.
Don't know what'cha missing, huns!