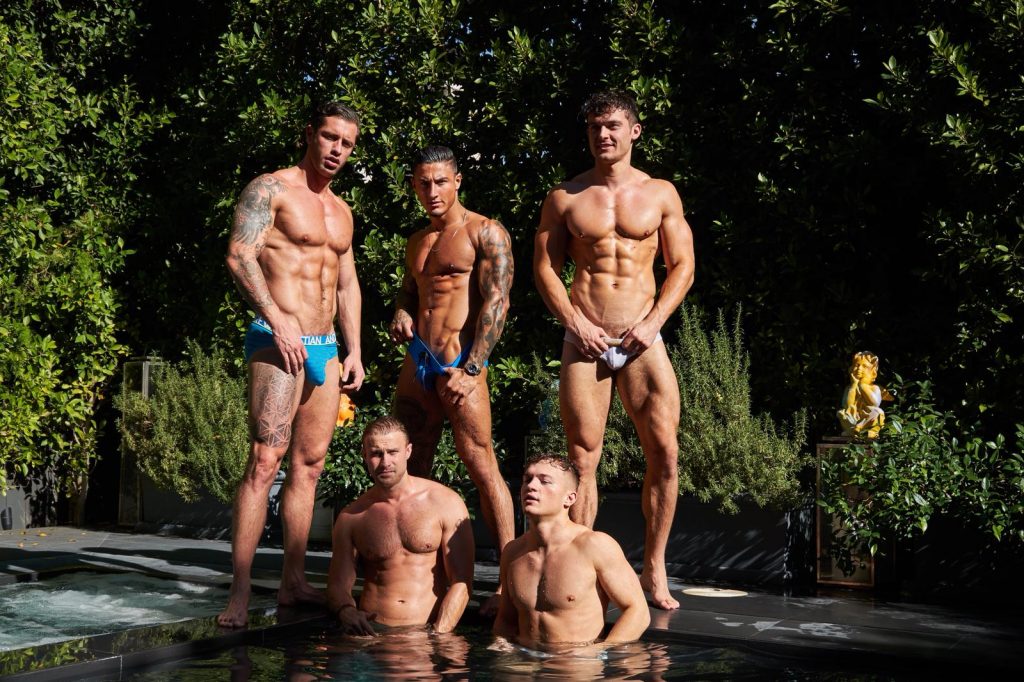 Rhys Sachett, Ross Norton, Vince Azzopardi and Josh UK, four famous British Instagram influencers and a hottie called Ashton, recently went to Los Angeles to film content with each other. Although this wasn't the kind of content Instagram would allow on their feeds.
The guys are all straight and knew each already through their social media, previous collaborations, and two (Rhys and Ashton) even live together. Rhys, who came up with the idea for the trip, saw it as a 'challenge' to get the other lads to make content as filthy as his own for their online platforms. Challenge accepted.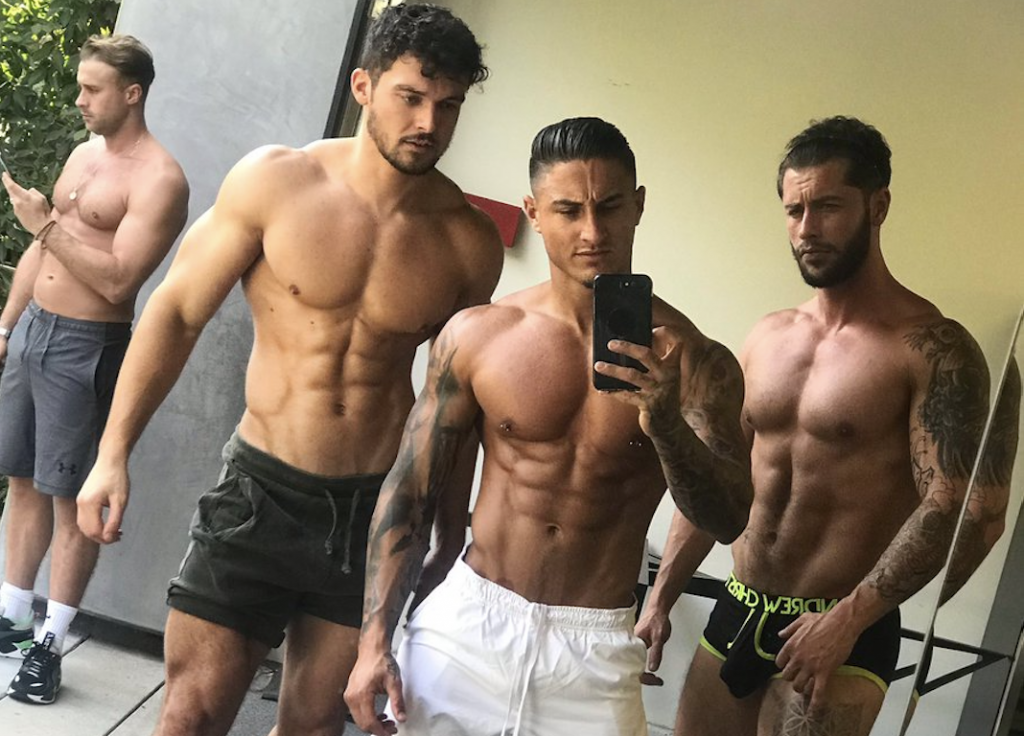 The guys rented an apartment in LA to stay together for a week, where they helped each other film content: late-night skinny dipping, bromance and horseplay. It's enough to get anyone hot under the collar. And the OnlyFans content?
"It was just pure filth. Straight lad banter the entire trip: duos, trios, squad videos were made. This is something that no other OnlyFans users have even thought about doing", Rhys, who started his popular OnlyFans more than a year ago, tells Cocktails & Cocktalk. "This would ultimately give my page that extra benefit for subscribers."
https://twitter.com/ThatTattooGuyy/status/1070088874855141378
Going gay for your art is nothing new. There are already a plethora of porn stars who have sex with men on camera, yet in their daily lives are straight as Keira Knightley's silhouette (or so they say…). Yet, over the last year or so, we have seen the rise of OnlyFans and similar sites, which have changed the porn game forever.
Democratising porn seems to have made an adult star of everyone, and while this puts the power back into the hands of the performers, it has also created an intensely and fiercely competitive industry where creators need to keep their content interesting and fresh, or risk losing the interest of the audience.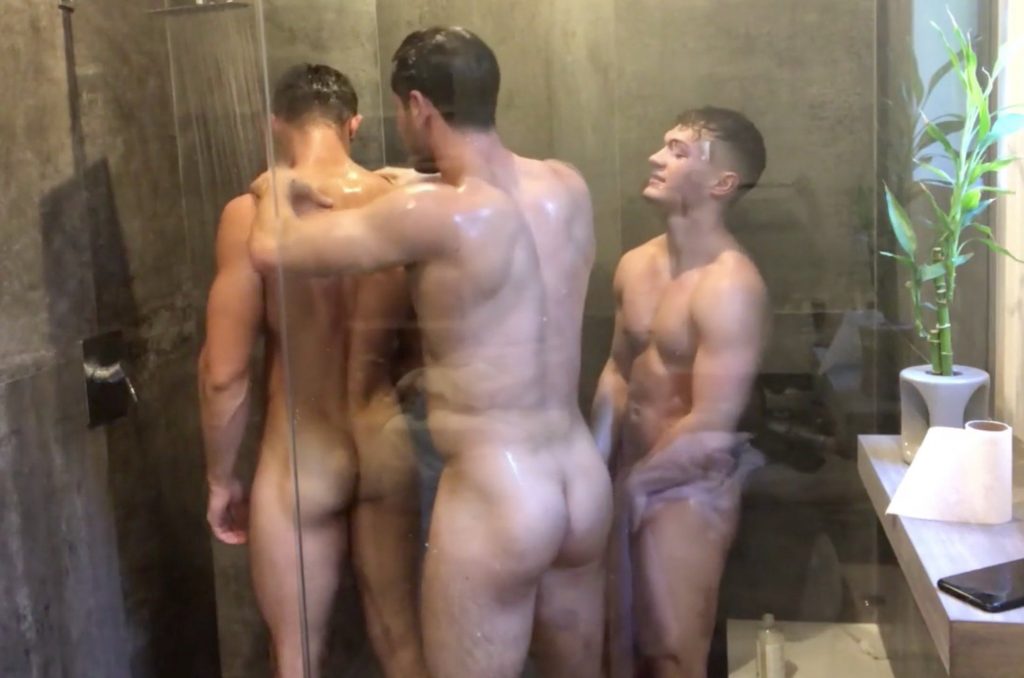 In the early days, it was enough for the familiar faces of Instagram to tease us with sexy photos, hinting at the beer can chilling in their not-quite-see-through underwear. As with everything though, audiences soon grew tired of the same repetitive content, and these guys were soon baring it all; their content getting more and more explicit by the day to keep pleasing their followers.
So what is the next step? Where to go once your followers have seen it all?
"Well, we filmed a casting couch butt plug video with Ross and Josh. Did also do a duo wank and cum video," tells Vince. "Plus group wank videos." And this was just the beginning.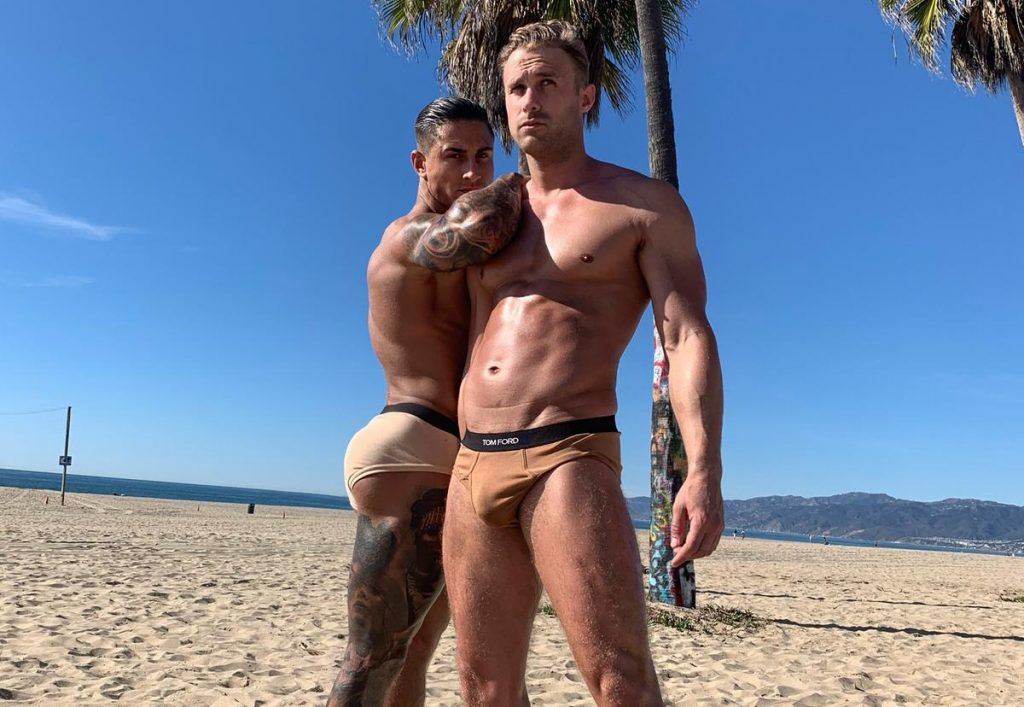 "Duo ass play with both fingers and toys," continues Rhys. "Using dildos, truth or dare games in the showers creating that vibe where straight lads who are comfortable being around each-other and have no issue pushing boundaries. Squad wanks on the sofa watching porn together, busting a load on each-other".
Though, Josh UK is keen to inform that he didn't take part in any sexual acts with the guys.
You may question their sexuality, but they don't question it at all. In fact, Rhys, says: "I am seriously that comfortable with my sexuality of being a heterosexual male. I am more than happy to involve other guys, sometimes even my fans, into my content…
"We are all straight – no doubt about that," he continued, "we are that comfortable getting our cocks out, jerking in front of each-other and even jerking each-other off. To us, it's fun. It's good content also: I love keeping the spark alive and doing stuff nobody else has.
Rhys also highlighted how five straight guys creating content gives them a "unique selling point".
And how do they feel about their audience being mostly male? Well, quite happy about it, it seems!
Rhys, a true LGBTQ ally, says: 'The respect and love I have for the gay community is just huge. I love creating relationships with my subscribers and gathering the next thing they want to see me do. It's all about the progressive content, always looking to push boundaries…'
Ross – whose filthy account has almost 200k likes – also seems to have a positive outlook on it all. "We are all having great fun making the content. I don't really feel anything – I'm that comfortable with it all. Totally over what people think about me, I'm happy and that's all I care about."
No joke!! 196,000 likes on a onlyfans page!!! Best about https://t.co/wd1txD3YKb pic.twitter.com/Gcb2TXWQ1S

— Ross Norton (@rossilino_88) December 11, 2018
We couldn't agree more. The world needs more people who are comfortable with their own sexuality, and these creators are paving the way with a new take on an old porn cliché.
 So, what's next from these hotties? Well, we can expect more filth. They're here for the long term, and plan plenty more trips to blur the lines of heterosexuality for our viewing pleasure.