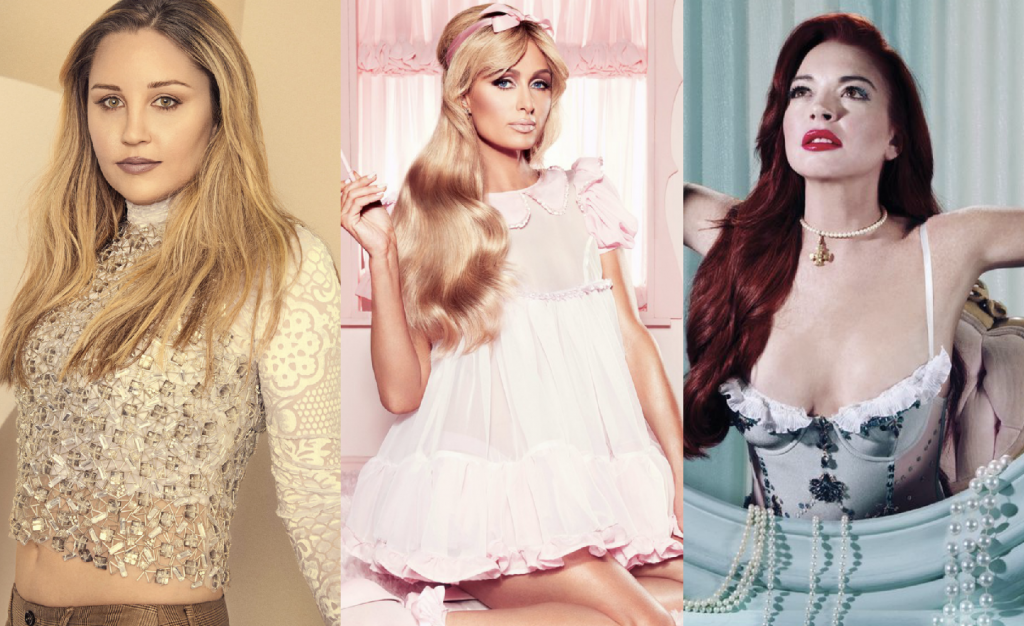 It's the season of the reboot, but why would we issue TV shows comebacks when we can issue them to people instead?
Last week Amanda Bynes 'Broke The Internet' in true Paper magazine style, when the child actress – who has been incognito for a number of years – resurfaced.
Bynes, who will soon have a business degree, infamously disappeared from the spotlight after a string of headline-grabbing incidents: throwing a bong out of a window, tweeting Drake to murder her vagina, and of course, a number of DUIs.
Bynes stated that she was ready to make a comeback (not a comedown), and the internet warmly welcomed her, and her sobriety, back to the business.
This week, Lindsay Lohan appears on their cover also. Yeah, this is not a damn drill. Lohan, who hasn't been laying low as such; inspiring viral challenges, opening a restaurant/bar in Mykonos and recently accosting a homeless mother in Russia.
An incident that she addresses briefly in the latest issue of Paper, while dressed as various Disney princesses, (sadly, it's really not as epic as it sounds).
"I read the situation wrong. I've learned from it. And that's all I have to say," Li-Lo said. "I recently made the mistake of having my phone recording live video, and that I learned from. But I think it's also important because if you're doing something and you want to give direct access to your fans, you can contact them and see their thoughts and get an opinion. Whereas in the past, you didn't have any control over it."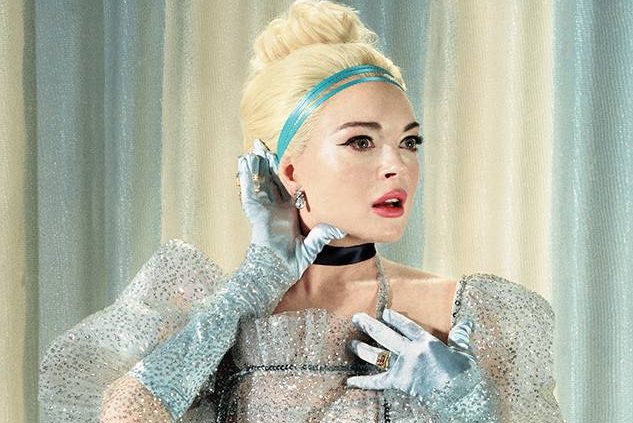 Lohan, who has tried to wrangle herself into a Little Mermaid live-action remake and quite obviously wished she'd been asked to do the 'Thank U, Next" video, has been quite open that she's willing to make a proper return to Hollywood. Perhaps her performance in the upcoming Life Size 2 might change that…
This month, queen socialite Paris Hilton covered the Gay Times recently. Hilton never fully left the spotlight but endured a far less invasive relationship with the media after shows like The Simple Life, but makes a step toward her LGBT+ fanbase.
Though Hilton never jeopardized her career, she appeared to us as the ring-leader of sex tapes and upskirt shots.
Now speaking on trans rights: "I have several friends in the trans community and have heard their stories of what they went through and the hardships. No community deserve to have their rights taken away from them… I plan to use my platform to speak out and to continue to give this community a voice."
Hilton's reality show The American Meme is coming to Netflix this month too, and she recently posted a throwback of The Simple Life too – sparking rumours of a reunion.
What do you think? Are we ready for 2007 reboot? All we'd need is Nicole Richie and Mischa Barton to pull up (while under the influence).
Or what about a reality show called 'Good Girls', which put our lovable bad girls in managerial seats trying to tame younger wild socialites as they build their career on the feeble foundations of addictions, toxic relationships and complete unprofessionalism.