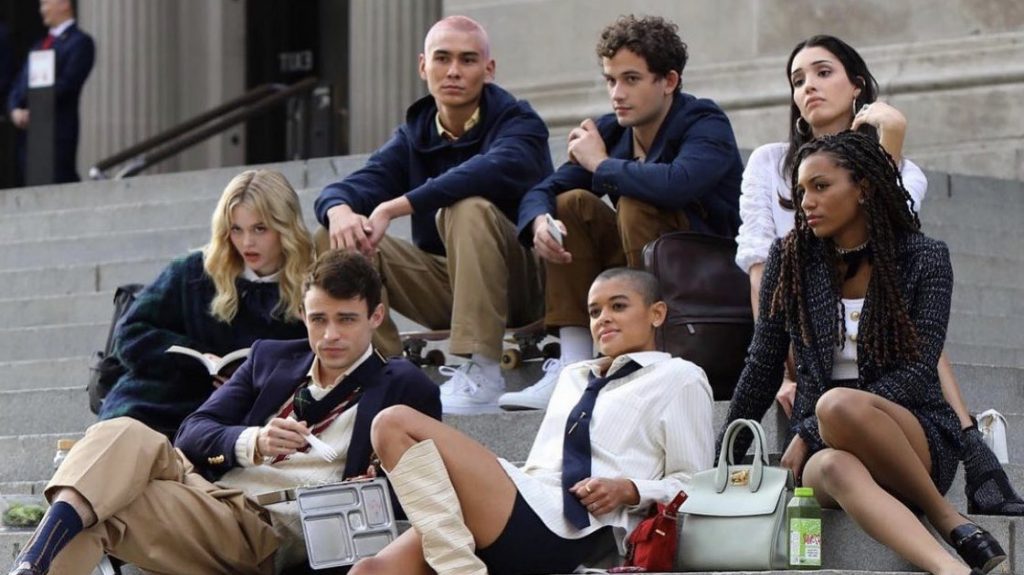 It was announced last year that popular teen drama Gossip Girl would return, albeit with a far more diverse cast of rich, prep schoolers.
The narrative will be set eight years after the original, and includes none of the original cast (well, unless it takes off and then you can guarantee Blake Lively making a cameo), with the characters also unrelated to the originals.
This week, some first-look photos began circulating as filming started in New York.
Joshua Safran who worked on writing and producing the original series, spoke out on how the reboot – which he is showrunner of – is different regarding representation.
"This time around the leads are nonwhite," he said. "There's a lot of queer content on this show. It is very much dealing with the way the world looks now, where wealth and privilege come from, and how you handle that. The thing I can't say is there is a twist, and that all relates to the twist."
Very intriguing… almost as mysterious as GG herself.
The cast includes Jordan Alexander, Emily Alyn Lind, Whitney Peak, Thomas Doherty, and Zion Moreno, Eli Brown, Evan Mock, Savannah Smith, and Zion Moreno.
Xoxo Gossip Girl