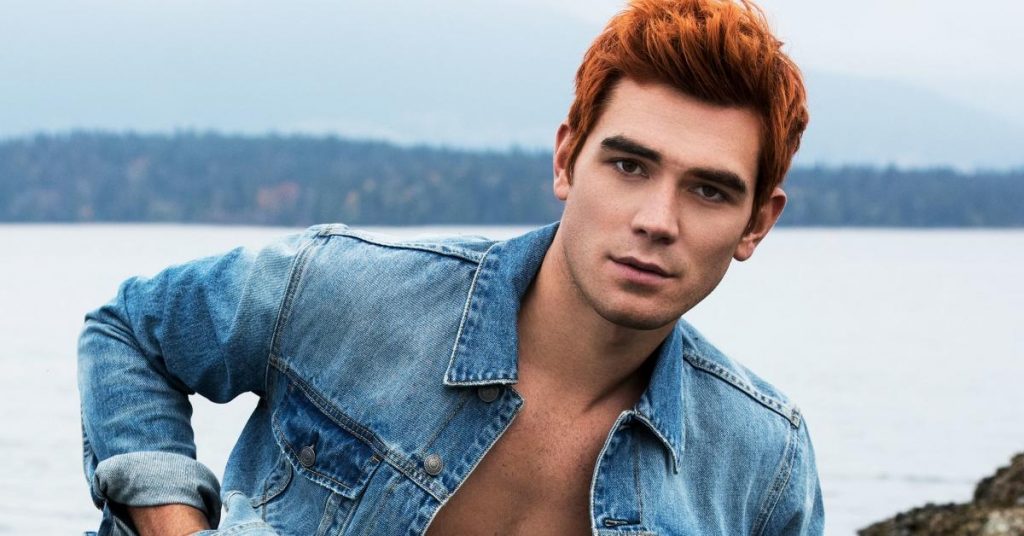 Riverdale star KJ Apa is getting the Flaunt treatment.
The New Zealander was given lots of chunky jumpers and jackets for the riverside shoot, and he still managed to get his six pack in every photo. "How's that for a girl with no talent?"
Apa's looking mighty fine, and how'd he get them abs in hi-def? But we'd have loved him to show a bit more variety, like his bedroom shoot with GQ, as he's coming across a little stiff. And we all know the only person stiff should be the viewer.
Apa spoke on his love of LA, and rising above the repressive nature of Kiwi culture. Read the full interview with Flaunt here.
KJ Apa recently kissed a guy in the new Riverdale promo and fans had mixed feelings about it.
Flaunt magazine have previously shot other boys of the moment Pietro Boselli and Nick Jonas.