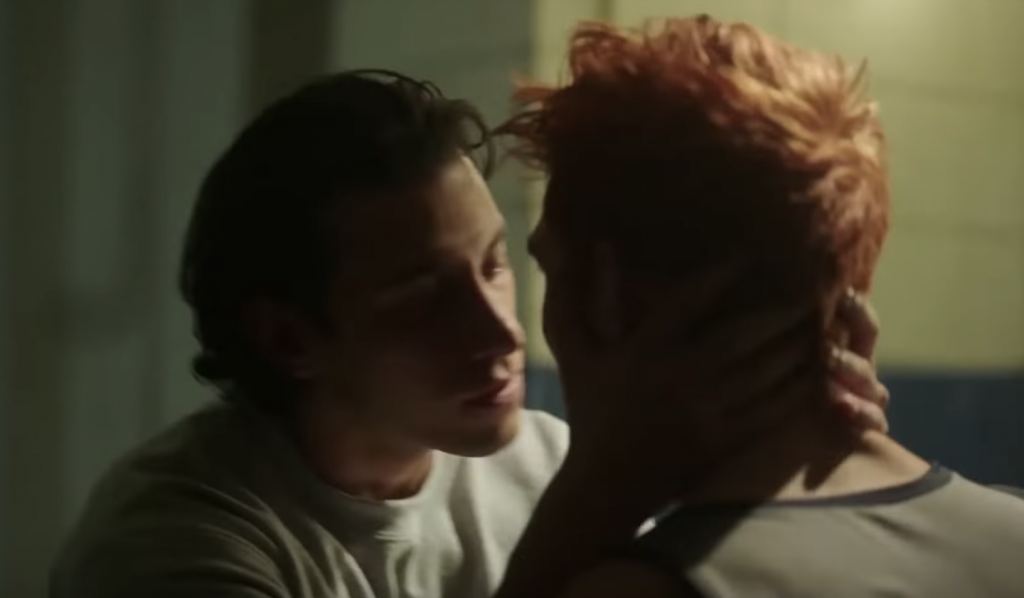 KJ Apa, the Riverdale hottie who said he "loved" the idea of his character playing gay, just got his wish. As did countless queens across the globe.
In a teaser for the new episode of the dark and twisted teen drama, Archie can be seen kissing Joaquin while in a detention centre.
Joaquin previously dated Kevin (the openly gay student who went cruising in rye fields), since leaving town at the end of season 1, he returned toward the end of season 2, and after getting caught up in some trouble, hasn't been seen until now.
Although some fans have lashed out at the show for gay-baiting, claiming it's weird for Archie and Joaquin to kiss when they barely know each other, especially when Cheryl and Toni – a legit lesbian couple – haven't.
Many believe that Archie will back away from Joaquin after the kiss, and that producers have used this in the promo for shock value.
Well kinda working… we might start watching again.
KJ Apa also previously said he 'really enjoyed' wrestling in lycra with Mark Consuelos.