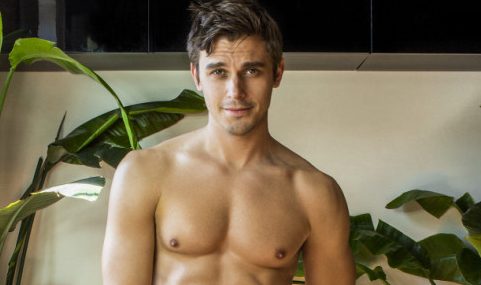 It may have only been announced a couple days ago that Queer Eye's Antoni was looking for his next snack after breaking up with his boyfriend of seven years, and it seems he's found it.
And as C&C predicted, he wasn't single for long… Although we do suspect that the couple broke up a couple months back, but kept it on the down-low. But naturally, it had to be made public news before Antoni could step out with his new man.
Which, according to US Weekly, is Flipping Out star, interior designer, Trace Lehnhoff.
"Antoni brought Trace Lehnhoff from Flipping Out to Emmy parties [in September], and Trace was clearly there as his date," the publication's source reveals. "They weren't trying to hide it. They met on Instagram."
Well, at least it shows that even celebrities use socials for their love lives. And we hope they'll be happy making lots of baby avocados in their stunningly decorated pad! Where we would expect this as daily attire…