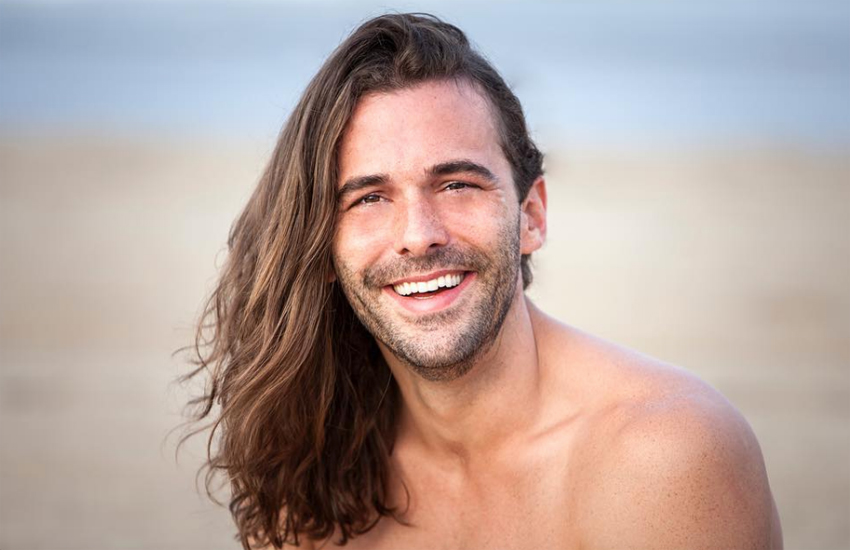 Queer Eye's hair guru Jonathan Van-Ness has opened up in a candid interview with the New York Times, in which, he comes out as HIV-positive as well as a former meth addict and a sexual abuse survivor.
Talking about his upcoming memoir, which undoubtedly delves into these taboo topics even further, Van-Ness reveals that he was sexually abused by an older child from church while they played together. A trauma which led him to use AOL chat rooms to seek out sex with older men, many of which had no idea he was still underage.
Jonathan also suffered a rapid weight-gain after comforting eating to cope with the death of his father. Despite his struggles, he still became the school's first male cheerleader, one which the football players threw beer bottles at.
After escaping his horrible puberty in Quincy, Wisconsin, Van Ness went to uni in Arizona, but quickly became hooked on cocaine and bega advertising sexual services online as a way to pay for his new-found habit. It was long before he flunked out of college.
But after pursuing a career in hair, and moving to LA to work as an assistant, a gay couple introduced him to crystal meth; which he went to rehab to treat, and ultimately relapsed twice. But it was after fainting mid-colour in salon that changed his life again, Van Ness was diagnosed as HIV-positive.
A day which he describes as "devastating". But since then, although Van Ness still drinks and smokes pot, he has quit hard drugs (something he hasn't done in years).
He tells the NY Times, "When 'Queer Eye' came out, it was really difficult because I was like, 'Do I want to talk about my status?,"
"These are all difficult subjects to talk about on a makeover show about hair and makeup," he said. "That doesn't mean 'Queer Eye' is less valid, but I want people to realize you're never too broken to be fixed."