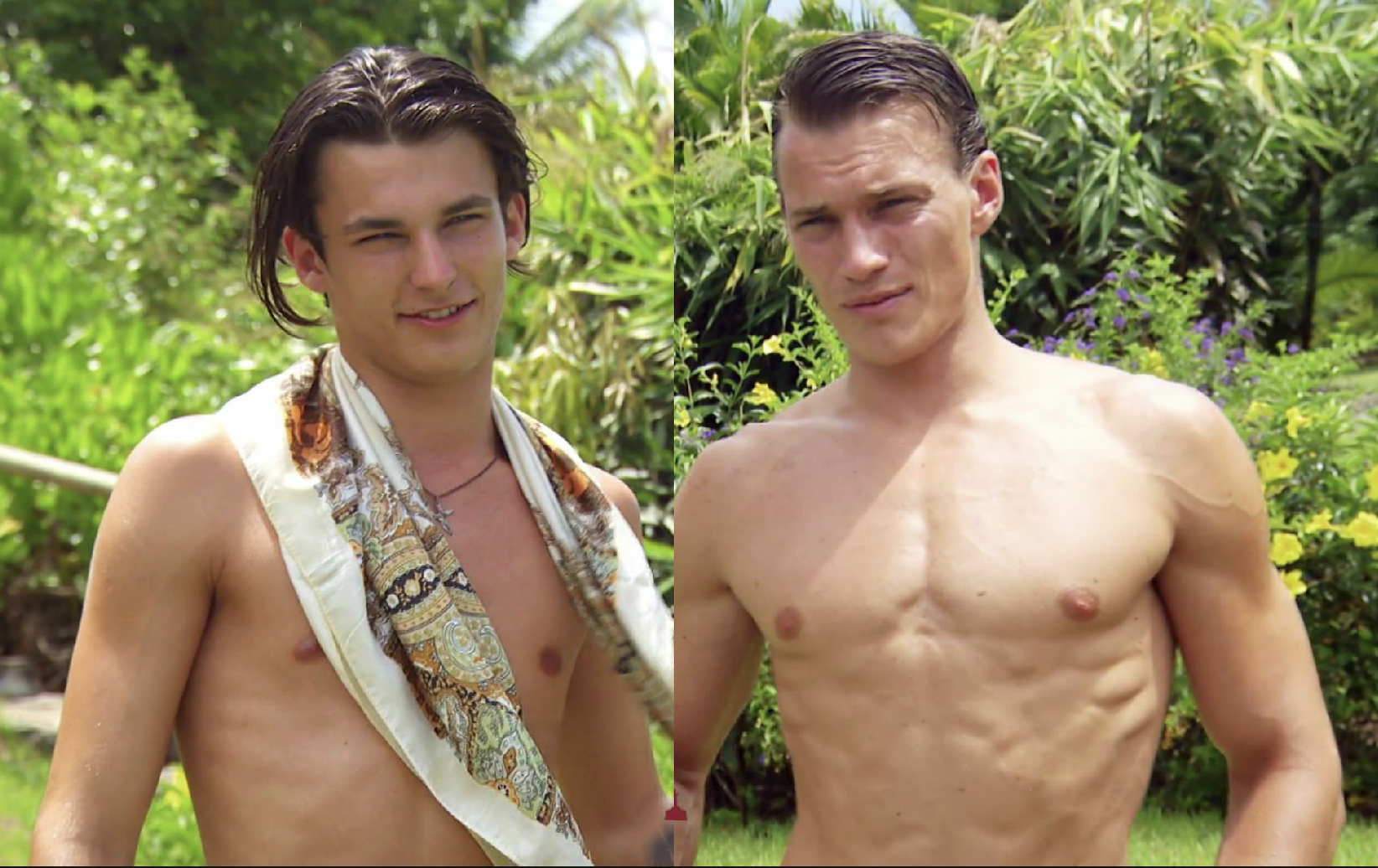 We see British-originated TV shows recreated across the world, (Britain's Got Talent, Shameless, Big Brother), and while – as celebrity culture continues to consume itself – it's no surprise that MTV's Ex On The Beach is getting an international spin-off… We just didn't expect it to be in Norway.
The funny thing is, the British create these game shows, and even when they're relatively risque, the original still ends up being the tamest of them all.
In this scene of Ex On The Beach Norge, Henrik – who's body is way hotter than his face – offers Adrian – who's desperately trying to bring curtains back into hair fashion – some hands-on advice in the bathroom. We've got no idea what they're talking about, obviously.
But something like: "hey bro, you've got some toothpaste on your six pack".
"Oh shit bro, can you get that for me."
"Sure man, by the way nice dick, no homo lol".