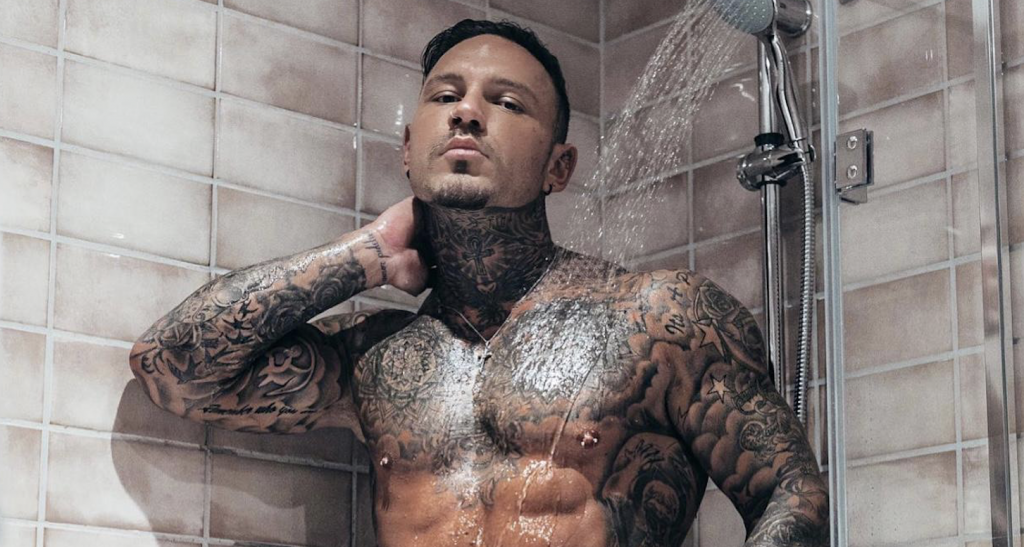 If you're a fan of British reality TV, you may recognise Sean Pratt from his stint on Ex On The Beach, otherwise if you're a horny bastard you may know him from the adult content he creates online.
He sat down with C&C to tell us what separates him from the crowd.
"I've been on OnlyFans since day one, so I'm not one of these guys trying to make a quick buck. I've invested years into maintaining a strong fan base, interacting with thousands of fans who have a huge variety of requests, of which I am always happy to offer".
"But the main thing is I actually enjoy what I do which makes the experience better for both parties. I've always been an exhibitionist and showing off my body; my cock gets the most attention for sure."
He also gets a really kick out being your wank material.
"I actually enjoy knowing I am the reason someone else is pleasuring themselves. Because of me, watching me pleasure myself, and climaxing from it."
You won't see him doing gay-4-pay but Pratt respects his fans.
"Although I'm not gay, as a butler and stripper I was the only one on the payroll comfortable enough to perform for them, and this is no different; the satisfaction of my gay fans is an important part of offering my services"
Content-wise you can expect everything from showers and saunas to buddy jerk-offs, along with personalised 1-1 for that extra cost.
Pratt assures, "You won't sign up and see dickprint on joggers. Or a bit of helmet. You get the full 100% filth. Up close and personal."
Watch Sean Pratt's double-handed stroke