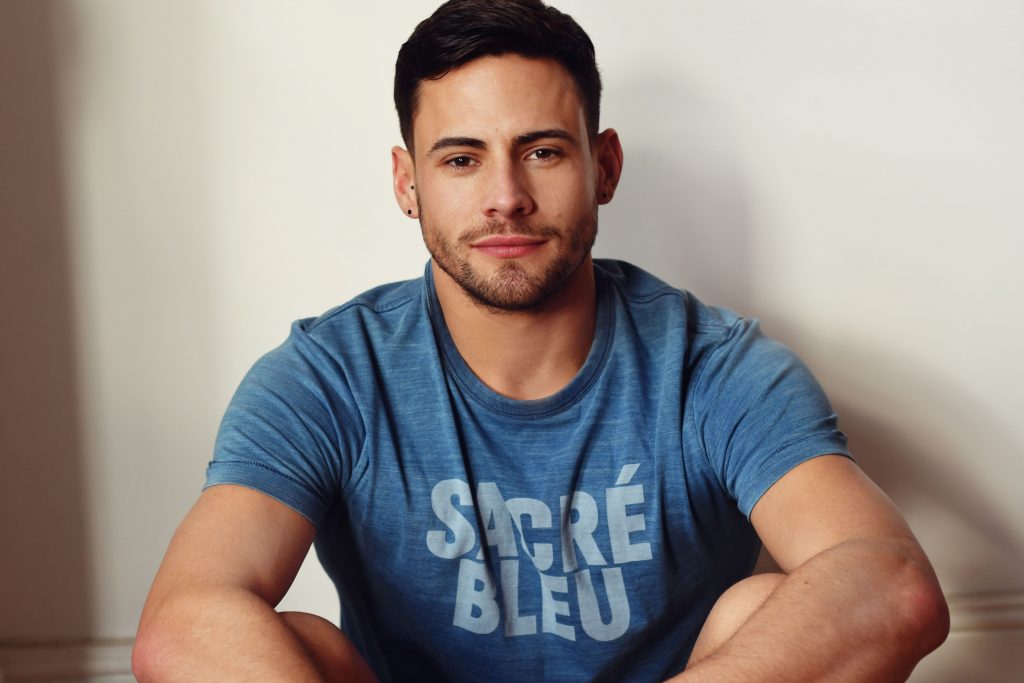 Andrew Brady has given his first interview since leaving the Celebrity Big Brother house for Gay Times magazine. The former Apprentice contestant, who struck up a bromance with Courtney Act, was extremely popular with viewers – and you can see why…
When asked if Anne should be forgiven of her prejudices because of her age, he sounds off:
"Someone like Ann has been in the public eye, has been educated, and I don't think people in that instance can be forgiven. Prejudice is prejudice. It doesn't matter what shape it comes in, or size, or age – it's still prejudice. I don't want to compare the two to an extreme, but if you look at Donald Trump, he's 71-years-old and we're not using his age as an excuse as to why he's getting away with all this stuff."
[RELATED: CBB Hunk Andrew Brady gets his Booty Waxed by Courtney Act]
Brady says he was unaware who Act was before entering the house, but on the first night thought:
"Best looking girl in there. When he puts the ass on…"
A lil padding goes a long way.