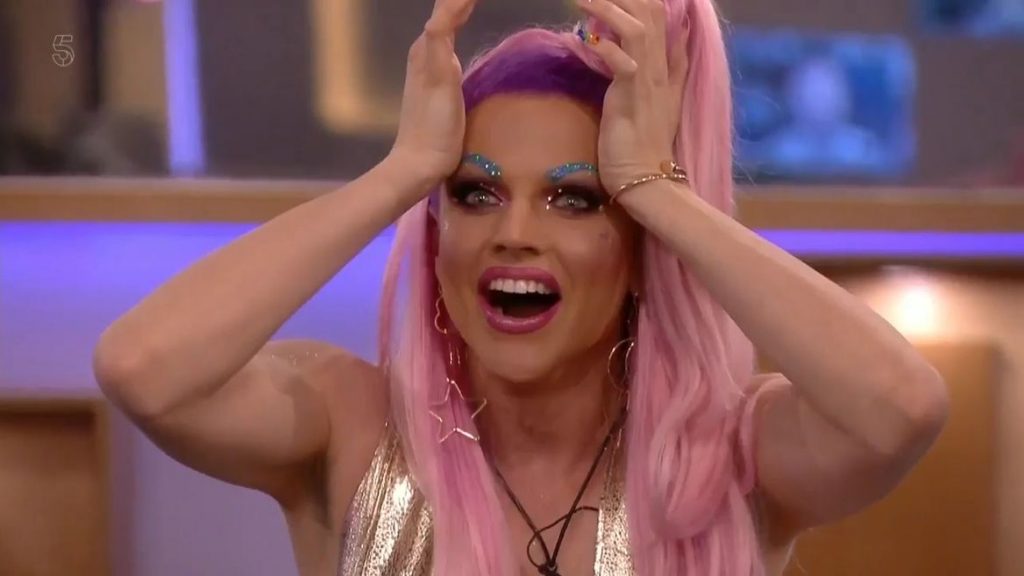 It was dramatic end to a relatively tame series of Celebrity Big Brother, as the drag queen came head-to-head with the bigot. Ru Paul's Drag Race finalist Courtney Act and Anne Widdecomb were the last two left in the house, and despite Anne being bookies favourite to win, Courtney snatched the crown.
The pair had clashed over their views on LGBT rights, as Courtney persisted to challenge Anne's views opposing gay marriage. Act earned public support by eloquently schooling the ol' grinch, despite being turned on by fellow LGBT housemates Amanda (OMG I was about to write 'Bynes' lol imagine) Barrie and Wayne Sleep.
Michelle told her to stop relying on that body, and she did. (Well, apart from when she revealed her tuck to entire world upon entering).
[RELATED: CBB Hunk Andrew Brady gets his Booty Waxed by Courtney Act]
Act also struck up a flirtatious friendship with Andrew Brady, which had viewers rooting for more, while simultaneously seething with jealousy inside. It's hard to say whether audiences were soft at heart or just wanted to see Brady get his kit off.
While it was questionnable if we were at a reality TV Bexit vote, we can't lose faith in the British public entirely. The gays really came through for their (drag) queen.