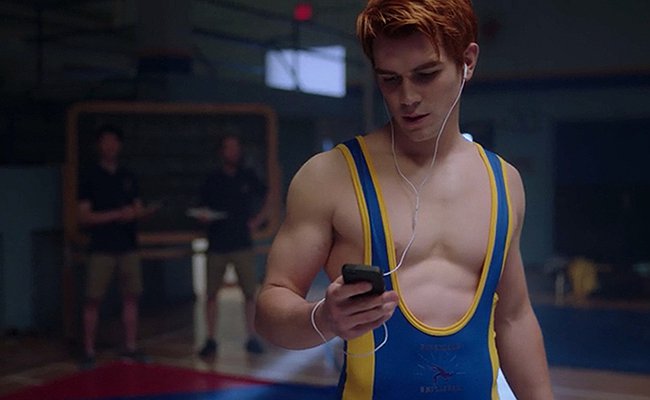 CW's Riverdale really out-gayed itself a couple weeks back when they introduced the high school's wrestling team. Nope, we kid you not; KJ Apa, Casey Cott and an entire team of horny teens sporting slinky lycra singlets.
Well, check out this compilation of all the homoerotic scenes of sexy guys rubbing their bodies against each other, and grappling their protruding parts — all to the soundtrack of ultimate sex anthem, Ginuwine's Pony.
But I mean, you could take these GIFs, run them alongside a Sean Cody plot, and hey presto; jizz on the keyboard.
It's first day of term at Riverdale, and the coach is trying out for wrestlers of the school's new team. Kevin volunteers to wrestle against Archie; who's apprehensive after discovering he has sexual urges towards Kevin after seeing him in the showers.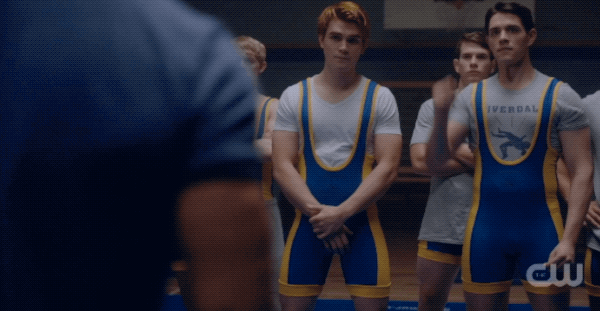 Archie takes his position behind Kevin, who awaits eagerly all on fours. As their tight uniforms allow Archie to 'slot' into Kevin, he's surprised when his bottom flips him to exert his dominance.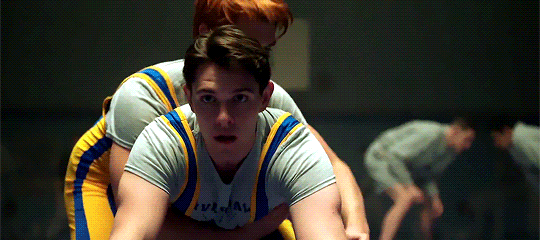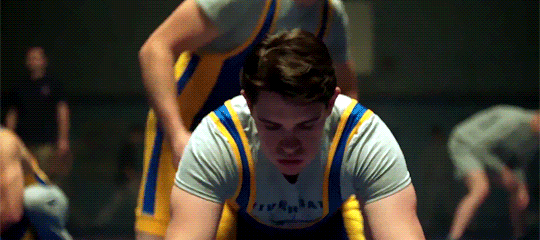 Archie admits defeat, and let's Kevin pummel him in front of the rest of the squad.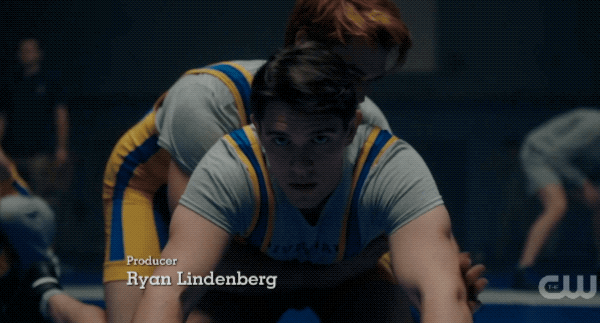 In the following days practice, Archie is pitted against Chuck. Chucks pins Archie to the mat, pressing his hot body on top of his. Archie struggles to set free, as he's heard some locker room whispers about Chuck, and they don't got no lube.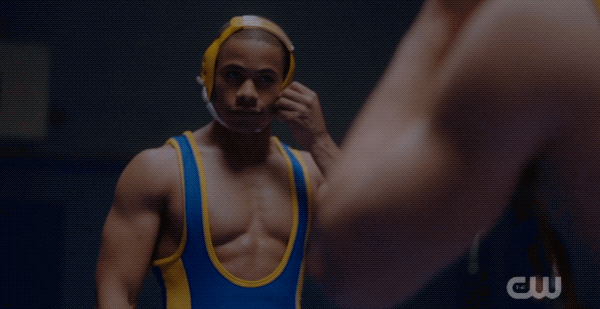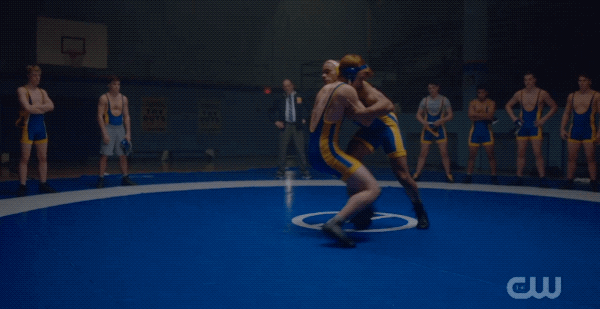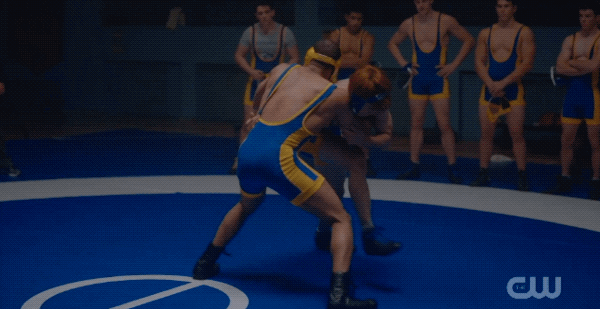 Before the coach finally steps in and makes Archie his bitch, one more time for the boys at the back.