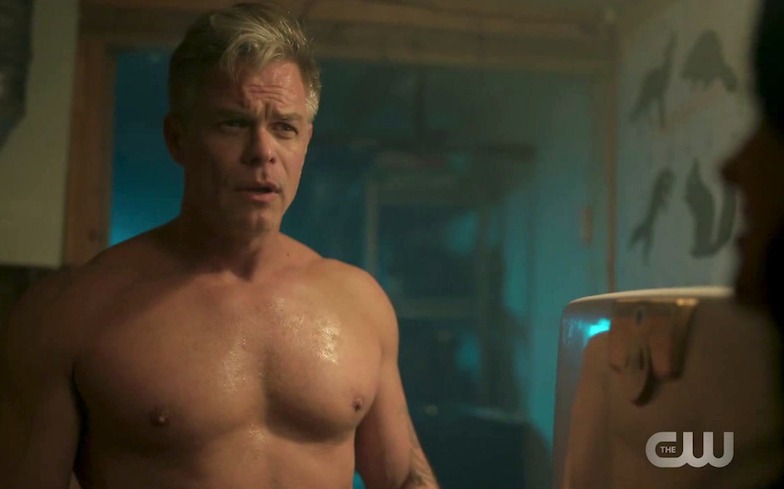 It was only last week, that we uncovered Stranger Thing's Chief Hopper and thicc booty, and now Riverdale are further proving that the older guys still got the sex appeal.
Recently, Keller's son, Kevin, was caught cruising for dick in the woods (totes current), and while he was looking for someone to call daddy, his own was busy benching. In the latest episode of the glossy teen drama, it's Sheriff Keller (Martin Cummins) got his kit off to pump some iron. Mhmm, but we bet he can pump more than that.
Whoopsie, we gon' dun a crime, would you look at that, where's the handcuffs?
As if we weren't distracted enough with the twisting plot and K J Apa's snail trail.
Anyway, let's examine the evidence…