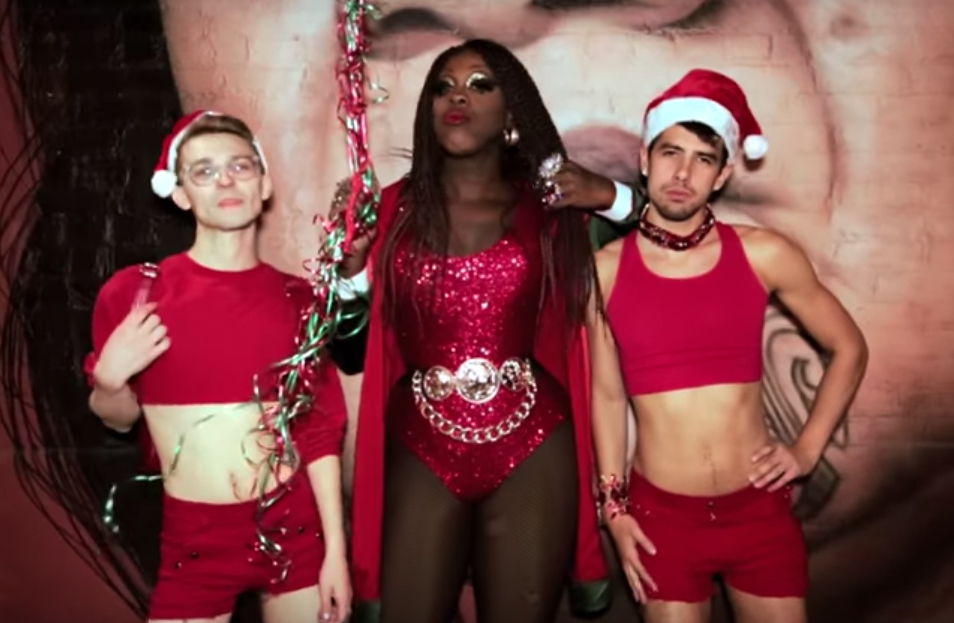 Hood Pussy is the alter-ego of drag superstar Bob The Drag Queen. Erm, yeah, y'all read that right, the alter-ego has an alter-ego. We'll accept it for now, but anymore than three or four and it's called multiple-personality disorder.
Wearing her 'ratchet drag' crown with pride, Bob brings sass, ass and attitude to the (Christmas dinner) table. Not to mention an extra drag surprise in the form of La Quesha Shangela.
Bob spins 'Deck the halls' into a much more appropriate 'deck a hoe', before enlisting STRUT models Arisce Wanzer and Isis King (just WATCH dem titties pop!) to back a bitch.
Directed by Brandon Smithson.