Disclaimer: viewers may get wet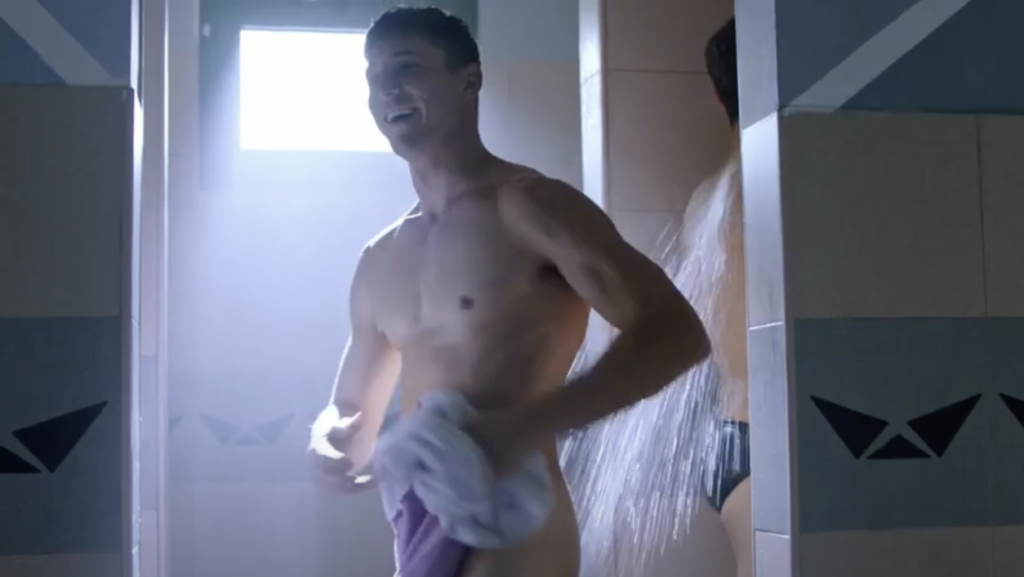 Omer Perelman Striks (Erez) of 2021's Israeli film The Swimmer was living our best life filming locker room scenes day and night with his toned teammates.
From Google: "Erez, a rising star on the elite swimming scene, arrives at a tough training camp with a singular aim – to win a fiercely contested place in the national Olympic team. Intense rivalry precludes any chance of friendship with his fellow athletes until."
RELATED: Imagine seeing THIS at your local swimming pool
Though, the Google synop fails to disclose that Erez is struggling with his sexuality and constantly surrounded by hot naked men. But their vibes is also equally homophobic as it is homoerotic, as he soon finds out…
The ratings drift from 5.7 (IMDb) and 92% (Rotten Tomatoes).

WATCH: Getting fucked by the pool boy