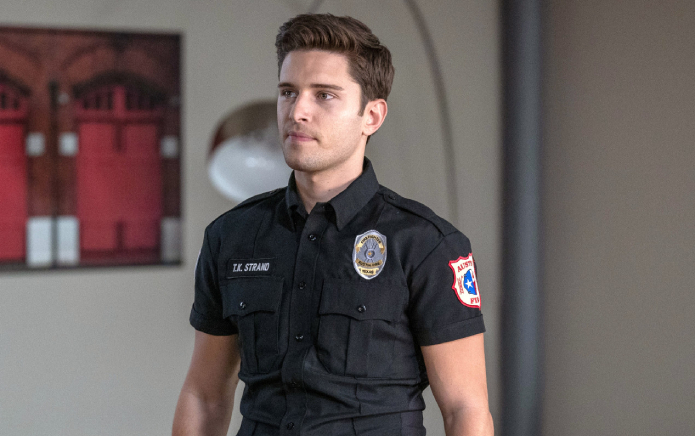 Thankfully the cast of '9-1-1: Lone Star' are used to fighting fires, because after Ronen Rubinstein stripped off in a recent social media post, they're gonna need to hose down the comment section.
Rubinstein, who plays openly gay TK Strand, celebrated the season finale by skippy dipping into a pool, and in-turn igniting an explosion of fire emojis from fans.
He captioned the video "La Dolce Vita" which Italian-speakers will know, translates to 'the sweet [or good] life'. And we can only imagine that peach is as sweet as it looks.
RELATED: Channing Tatum serves bulge and butt for poolside shoot
While TK is married to Carlos in the series, Rubinstein is in a relationship with a woman in real life, though he came out as bisexual in 2020.
"The fans, especially the Tarlos fans, it's one of the biggest reasons that I finally felt safe and comfortable to talk about it and to finally embrace it and be happy about it," he said at the time.
Want more? Get daily celeb exclusives, and even hotter videos of your favourite creators