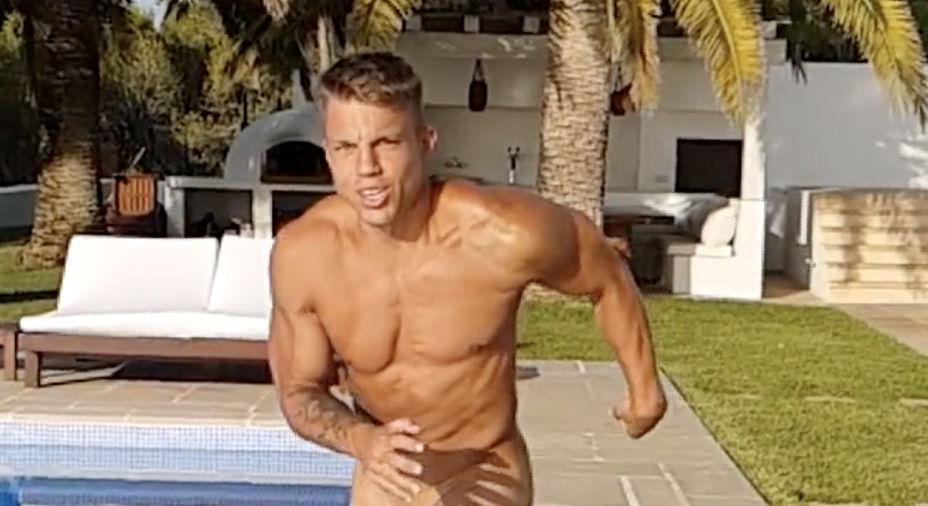 If last week was anything to go by, us Brits are ready for summer. As per typical British weather we had one week of premature sunshine to tease us for what's ahead.
And the gays and gworls were ready. Tons of people were in shorts and gay outdoor spaces began to fill up; so it's all downhill from here.
One appropriate (and horn-inducing) visual representation of how we'll be running into summer can be seen below.
If you like the look of Roger and his big swinging balls, check out low-hangers compilation