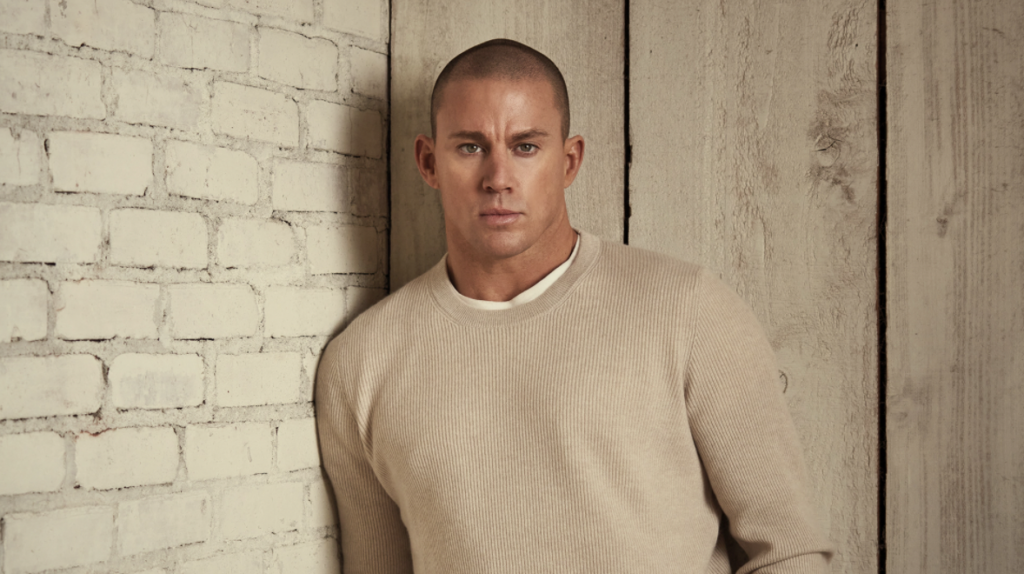 It's not that often that we're really jealous of other people's jobs, but Sandra Bullock's latest role coming eye-to-eye with Channing Tatum's helmet, is the stuff dreams are made of.
While talking about her new film The Lost City on The Late Show With Stephen Colbert, the 57-year-old (wait, what?! She's looks age-defying!) spoke about how little Tatum wears in it.
"He's stupid naked in this film, stupid," Bullock claimed, referring to a scene in which she has to pull leeches off Tatum's naked body. And for the scene Channing was not wearing a cock sock (like he did for Magic Mike).
RELATED: Channing Tatum got "asshole naked" to promote new film
"I had to spend a lot of time down there," Bullock explained. "I had a lot to say to it. As one does. When you're down there, you may as well just get to know it."
Wonder if it talked back like in Pam & Tommy?
"When you're down there, and you have two pages of dialogue, if you are looking directly at it, you will get nothing done," she said. "So I looked at his left thigh, the crease… I focused more on the left inner thigh."
We'd have been purposely missing lines to extend the scene.
However, despite Sandra's claims that Tatum spends much of the movie disrobed, fans should let go of the hope that they'll get a frontal in the movie as the comedy-action Jumanji-style film looks like it'll be appropriate for younger audiences too.
Then again, we do always have that photo of a fully nude Channing Tatum.