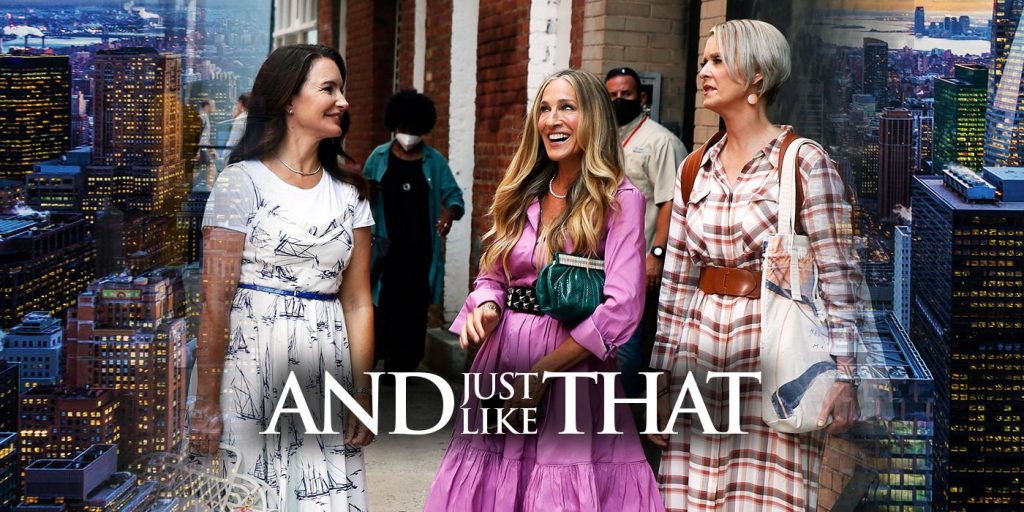 As huge fans of the original Sex And The City franchise, you'll likely know that we've followed it's journey to the highly-anticipated revisit And Just Like That, closely. (Weekly episode reviews and fashion police here).
Despite the ways we may feel disappointed in the new HBO series, nothing is more disappointing that fans of a show taking their level of obsession to the length of sending death threats.
That's what show writer Samantha Irby claims in her latest newsletter, which was shared with Queerty that abusive reactions to the series have left her "broken".
Irby writes:
"i don't think i understood […] the enormity of what i was saying yes to."
"i obviously understood that the show had a major cultural impact and was beloved across a wide spectrum of people, but i was not ready for the magnitude of…………….discourse there would be? and that's on me."
Adding, "i was not prepared to receive death threats over a fictional character's fictional relationship choices that are fictional which means not real?"
She went on to address a "collective loathing" of And Just Like That.
"this wild reaction (by which i mean the entire internet's collective loathing) is also disconcerting because some of it is coming directly to me from people i actually know? i promise you, someone has already sent me that nasty [tweet/article/podcast/blogpost/ransom note] that you were just about to forward to me. i've seen them all! they make me feel bad because this was a job i was hired to do and i didn't take it as a joke!"
you think the show is stupid, i get it. i'm not mad at that, feel what you feel, it's all valid. you hate it, i like it, we can agree to disagree. but if you think i'm in a fiery car crash you're driving past in slow motion, you don't have to pull your car over to ask me 'hey, how do you like those flames?' (also i am truly at the bottom of the totem pole that is this gargantuan production, i have no idea why [they] would ever wear [that] in episode [who gives a shit] and you cannot possibly think that i, a person currently stinking up an ll bean jacket worn as a shirt, was in any way consulted about that???? please stop yelling at me, i am powerless over these decisions!!!!!!!!!)
Like most people, we have our own thoughts on the revisit, but death threats are disgraceful; and an embarrassment to the composed fans of the show.
If it helps, episode 5 (the one Irby penned) is the one we liked the most (disliked the least) but with all due respect, how are writers getting booked on HBO's biggest show in recent history when they don't use capital letters?