Words: Martin Wood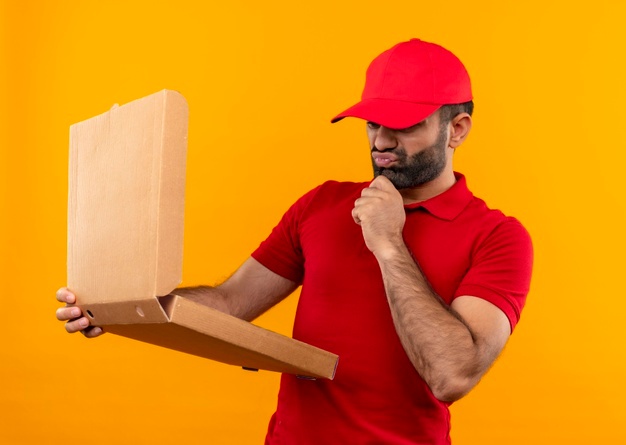 *insert pizza pun here*
Although, if you've already seen the tweet, this saucy lad already delivered a quip about his meat lovers' 'pizza'. It's the tried and tested bait and switch (or should that be 'bate and switch?) with the convenient hole for him to push his sausage through.
Should we have been expecting any less though, when the cutest delivery guy shows up at the door with the pizza box held at just the right height suspiciously over his crotch? Maybe.
RELATED: NSFW: Hook-up story with pizza delivery guy goes viral
And this delivery guy certainly does deliver. Frankly, we couldn't have put it better than the lucky cameraman in the video: holy shit, that is a lot of meat. It's thick, it's got some weight to it, and the hunk its attached to seems to know exactly what he's working with, as with just a hint of smugness he replies 'It's what you ordered, right?'
If this is what we ordered though with extra meat, it really does make you think what'll happen with we get the Stuffed Crust too…
RELATED: Treat Yourself to a Meat Feast
WATCH: Thick everywhere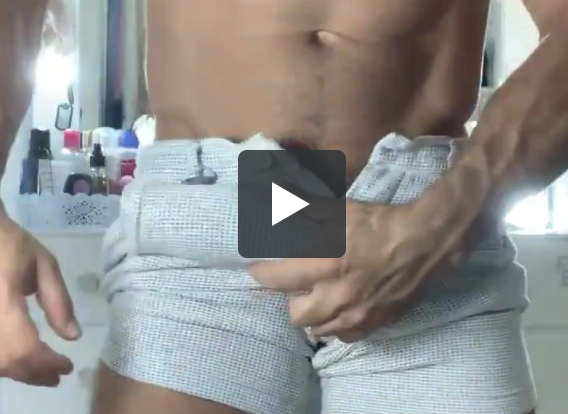 Get NSFW videos and photos daily on our adults content feed!