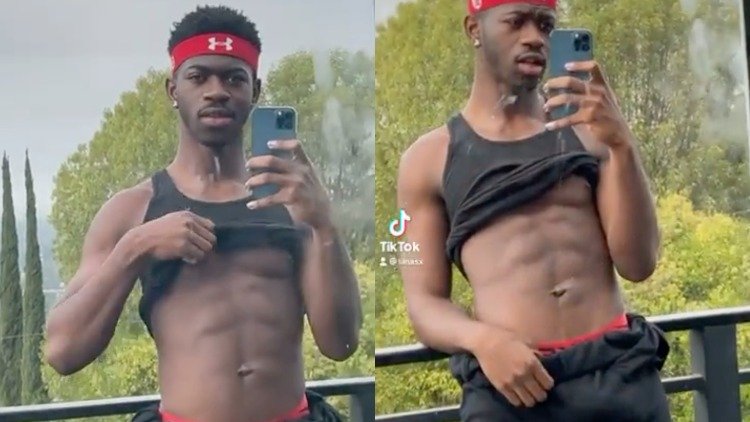 Don't you hate it when the mirror is dirty? So does Lil Nas X. Although, apparently it's not as dirty as him.
The rapper got tongues wagging (literally) when he posted another thirst trap to social media.
He captioned the TikTok: "I hate it when my mirror gets dirty" before showing fans the huge floppy dick in his shorts.
Naturally, fans were quick to notice.
"If you ever want to try women – I am here" reassured one female fan.
It currently feels like Lil Nas X is carrying the weight of the world's thirst on his shoulders. The rapper is picking up the slack – having posted a nude snap of his butt, and another of his bulge – of other celebrities who have been particularly clothed of late.
Get more celebs, models and creators naked on our Daily Dick feed