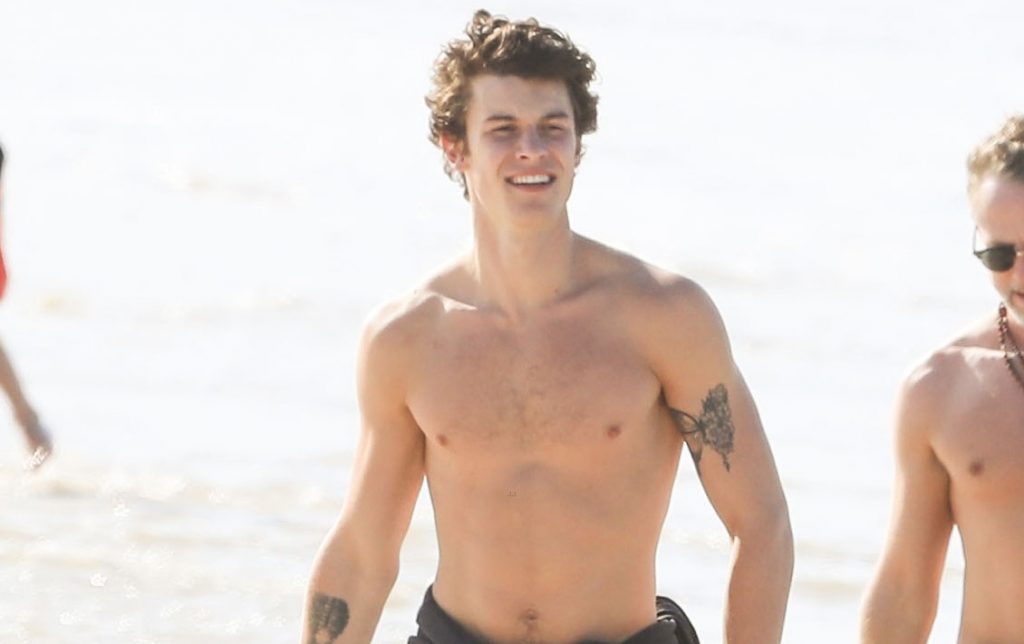 During his Australian tour Shawn Mendes took some time off to walk around Byron Bay shirtless. (Between this, Chris Hemsworth surfing here, and Matt Damon having a home here we know where we're summering next year).
In pictures snapped by Just Jared, the singer walks around sporting nail varnish, and a jumper tied around his waist. Pair with a black pulled-up socks/trainer combo and his butterfly tattoo, Mendes doesn't seem to be doing much for those gay rumours he hates.
However, let's talk about the torso. That body is tight. I wish I didn't love Reece's pieces so much.