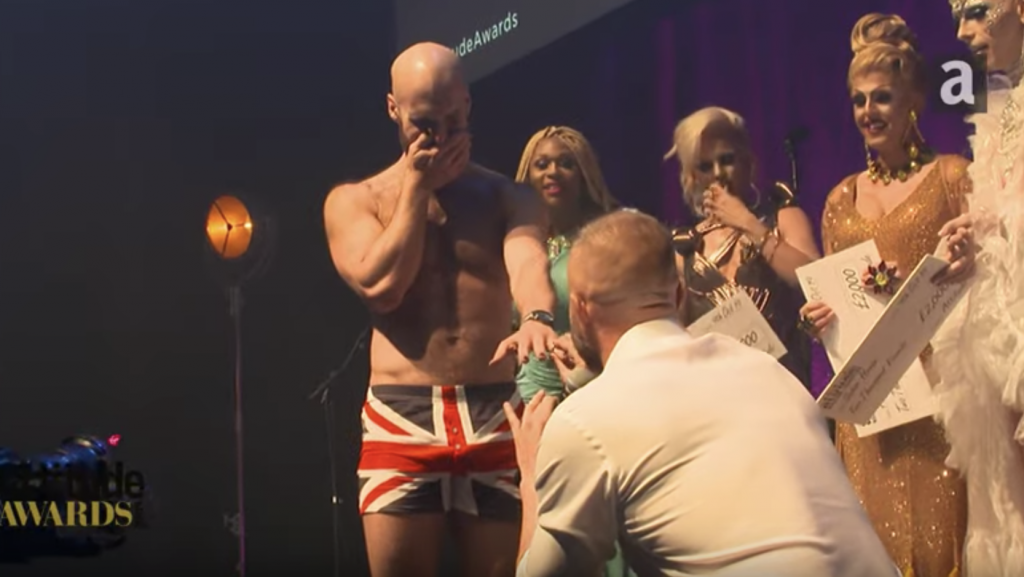 Last night's Attitude Awards were eventful, to say the least. But one guy had even more of a stan-out night than most; Matt Lister one of the Brit Crew on Ru Paul's Drag Race UK left engaged in a proposal that shocked the entire room.
Lister came up on stage to help announce the winner of the charity raffle, while his husband was picked from the crowd by Darren Styles (the magazine's owner) to draw a winner. Holding a bucket full of tickets, Lister jokingly bent over while his husband knelt down an presented a different ring. At first we thought we were in for a live rim show, but this was just as romantic.
The room let out a collective gasp before Lister accepted the proposal.
The proposal starts around the 1 hour 28 min mark: