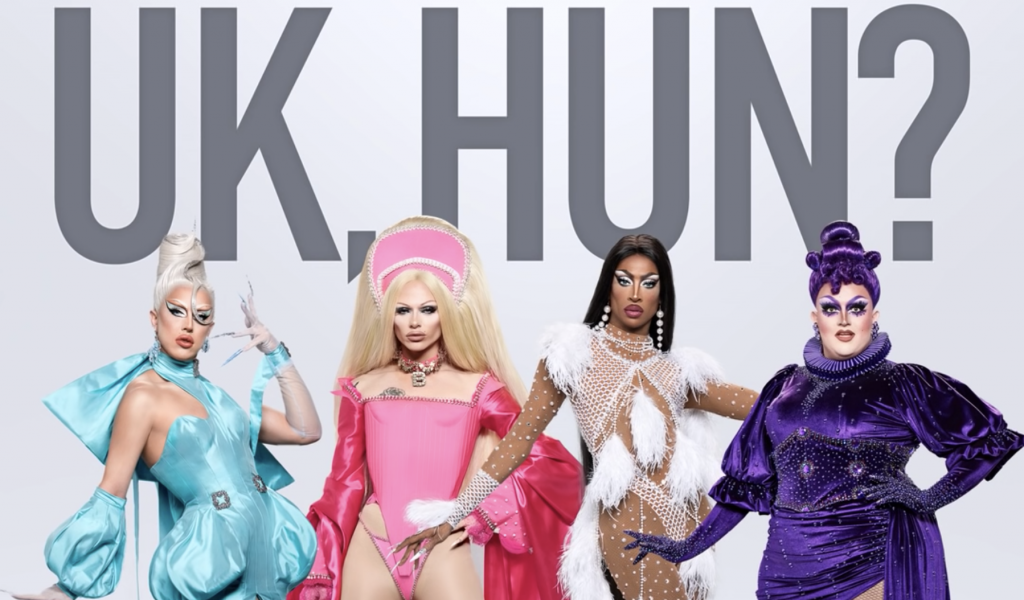 Last night was quite the episode on Drag Race UK. So much to unpack; the queens were still reeling from Ginny Lemon's shock exit, while at the same time a former queen was thrown back into the competition.
(Anybody notice the shade from Ru about Ginny's choice to leave?!)
Veronica had coronavirus and RuPaul also had his first British bitch-fit… "I don't wanna see any fuckin' H&M!"
But the steal of the show was the crazily catchy UK Hun, by the United Kingdolls in the show's adaptation of the Eurovision (or RuRuVision) Song Competition.
The stellar line-up was made of Bimini, A'Hora, Tayce and Lawrence Chainey. They all delivered on their lyrics but our 'tops' were Tayce talking about her inches and just everything in Bimini's accent.
Check out the song and performance below…