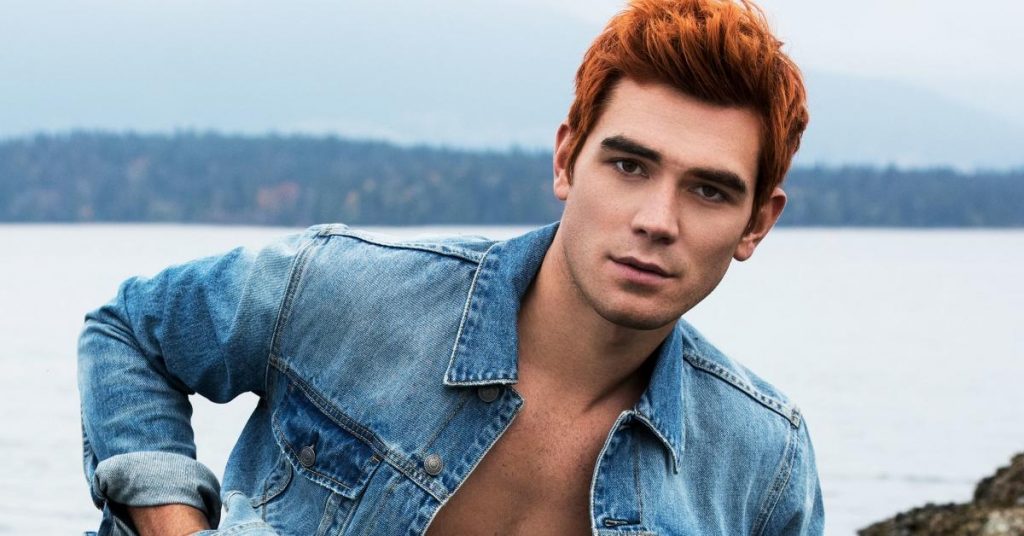 Riverdale's KJ Apa was subjected to a "gnarly" proposition recently when his fans were given the opportunity to ask questions at Oz Comic-Con in Sydney, Australia.
One fan asked the question that weak journalists were afraid to ask: who would he bang out of his male co-stars if he had to in a hypothetical game where the only other options were to marry them or kill them?
"Bang, marry, kill: Casey [Cott], Cole [Sprouse], or Charles [Melton]?" she asked.
Clearly she's a straight girl who flicks her bean to gay porn. Respect. KJ's initial response a little nervous laughter, before a moderator chimed in to remind them that there were kids in the audience. Ok Helen, so call security?
Apa replied, "I'll answer it like this, if I were to marry one of them, I would probably marry Charles."
"I'm not trying to bang any of these dudes," he added. BORING. How coy for someone who said he'd "loved" to play gay.
But seemingly Apa and Melton have the matching couple outfits down already: